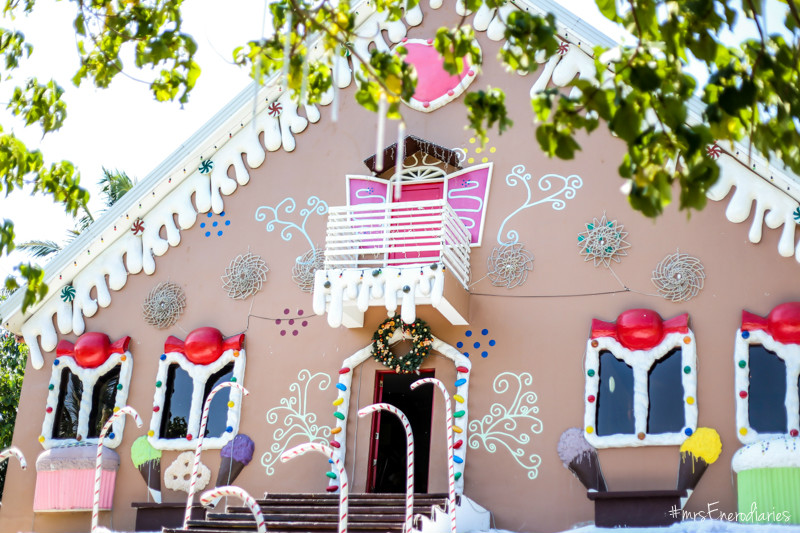 The Gingerbread House (GBH) is a 5,650 square meter sweetville-themed destination in Alfonso, Cavite. It is a home to the Philippines' largest gingerbread house operating as a full restaurant, it serves a wide variety of irresistible desserts with hot savory dishes as well.
GBH's vision is to inspire their patrons to live their dreams (#livethedreams!) and their mission is to bring out the kids in us in whimsical fun.
In about a year, they have expanded their facilities and services including The Sweet Spa, Fish Spa, Cottages, Events, Souvenir Shops, The Bakery, Tours, Sweet Connections / Team Building Packages among others. The GHB is open to general public and cater to tour groups with funky packages paired with amusing activities for a memorable GBH experience.
The Sweet Spa :

Fish Spa :

Cottages :
The Bakery :
They are selling fresh breads and pastries outside the Gingerbread House

GBH serves mouth-watering foods :
For Tours, Sweet Connections and Team Building :
For Team Building Packages, you may contact 09176303124 or email at gingerbreadhouseph@gmail.com.
Let's visit The Gingerbread house and relive our happily-ever-after-day! Let's #liveourdreams!
https://www.facebook.com/plugins/video.php?href=https%3A%2F%2Fwww.facebook.com%2Fthegingerbreadhouseph%2Fvideos%2F554525318062378%2F&show_text=0&width=560
How to get there :
Private vehicle: Take the road going to Nasugbu, Batangas passing Sky Ranch. Landmark going to GBH is Splendido Taal Golf and Country Club.
Commute: Ride the bus going to Nasugbu/Balayan. Drop off point is at Brgy Upli. At Brgy Upli, ride a tricycle going to the GBH. Ask the tricycle driver to wait for you because rarely tricycles passing by. Tricycle may cost P60.00 going to GBH, then may cost P120.00 going back to the highway.
Facebook : https://www.facebook.com/thegingerbreadhouseph/
Instagram : https://www.instagram.com/gingrbreadhouse/
Twitter : https://twitter.com/gingrbreadhouse
Photo Credits :
Photos with #mrsEnerodiaries watermarks : BL Martirez | Clapboard Media
Photos with GBH logo : The Ginger Bread House
Up next on mrsEnerodiaries : Eliana's PreBirthday shoot at The Gingerbread House
Mrs.Enero – Angel Enero is a former IT System Administrator and now a full-time SAHM to her #littleEneros. She's a domesticated / hands-on mom who loves baking and gardening.
MRSENERODIARIES blog is an online diary of Angel Enero. Formerly a travel blogger and now a lifestyle mommy blogger. Blogging about EAT. PRAY. LOVE. TRAVEL.