This June, on its 24th anniversary, Knowledge Channel Foundation Inc.,(KCFI) extended its reach and services to 40 public elementary and high schools in Ifugao, distributing Knowledge Channel Portable Media Libraries (KC PML) loaded with Department of Education (DepEd) curriculum-based video lessons for different grade levels and subjects.
"We have high hopes that the children of Ifugao will be equipped with the necessary tools to overcome the obstacles of learning poverty, while also experiencing a more engaging and enjoyable schooling journey," said KCFI president and executive director Rina Lopez.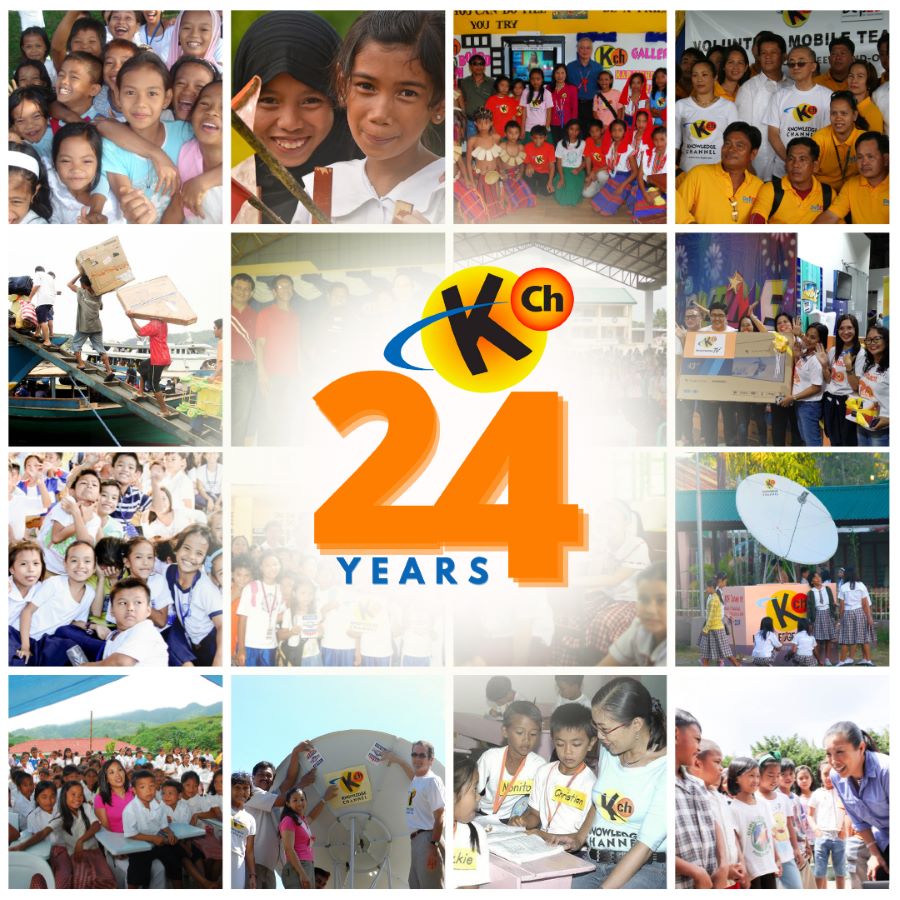 KCFI has distributed more than 5,000 KC PMLs to schools, child development centers, and alternative learning system (ALS) mobile teachers and community learning centers with the support of more than a hundred partners. It has trained close to 8,000 schools and CDCs to better equip teachers and other care providers of children.
Since 1999, KCFI has remained at the forefront of digital educational resource provision. It is the only educational cross-media seen on-air, online, and offline. Its most recent outputs include 'Wikaharian' for grade 2, a video series on culture-based learning of the fundamentals of reading for Filipinos, 'MathDali Grade 1' which focuses on the basics of addition, subtraction, coin, and bills, 'Wow! Leyte!,' a two-part series for Araling Panlipunan showcasing the natural beauty and wonders of the province, 'Heroes of Zero,' a series aimed against bullying, and on teaching digital literacy, and 'AgriKids,' a show on agricultural literacy for K-2 learners.
With its current push on early childhood education, KCFI is also set to bring a month-long free webinar of "TalkED: Early Childhood Series" in November to empower parents and educators on how early childhood literacy plays a pivotal role in shaping the future of children.
KCFI is also set to roll out its '25 for 25′ campaign that shines the spotlight on 25 educators from Knowledge Channel-connected schools. The aim is to highlight inspiring stories in teaching, learning, and community building fostered with Knowledge Channel through the years.
For updates and more educational materials from Knowledge Channel, visit its official website (knowledgechannel.org) or follow its social media platforms on Facebook (fb.com/knowledgechannel), Instagram (@knowledge_channel), TikTok, Kumu (@knowledgechannelofficial), and YouTube (youtube.com/knowledgechannelorg)
Mrs.Enero – Angel Enero is a former IT System Administrator and now a full-time SAHM to her #littleEneros. She's a domesticated / hands-on mom who loves baking and gardening.
MRSENERODIARIES blog is an online diary of Angel Enero. Formerly a travel blogger and now a lifestyle mommy blogger. Blogging about EAT. PRAY. LOVE. TRAVEL.