Celebrating 23 years in the Service of the Filipino Children and Education
40,829 students collected more than 25 tons of plastic waste for upcycling efforts during the EcoProject Year 2: Kilos Kabataan Para sa Kapaligiran of Knowledge Channel Foundation Inc., (KCFI) and Breeze.
"We are happy with the positive impact and results of the first EcoProject. As we celebrate our 23rd anniversary, it's fitting to expand this project and reach more students. Through our young learners, we hope to provide urgent steps to help combat climate change and its impacts," said KCFI president and executive director Rina Lopez.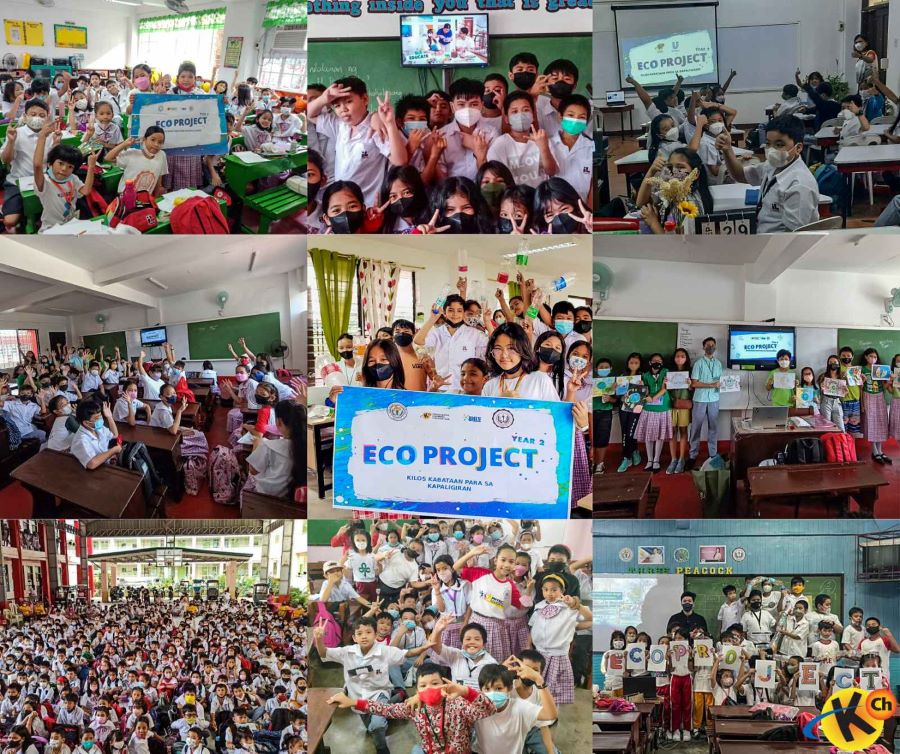 EcoProject pushes students to go the extra mile in environmental awareness and protection by learning from experts and environmental advocates, testing their knowledge through trivia quizzes in "Knowledge on The Go," and creating upcycled EcoPlanters that they can use in building their school's EcoGarden.
Grade 3 students received writing journals with activity guides to complete each day and recorded their experiences that show love for the environment. Participating schools were provided with copies of Eco Diaries with content aligned with the Grade 3 Science curriculum. All teachers also received Knowledge Channel Portable Media Libraries they can use for environmental concepts with the EcoProject videos and other Knowledge Channel resources.
Right in time as it celebrates its 23rd anniversary, KCFI was awarded at the 44th Catholic Mass Media Awards with a Best Children & Youth Program Special Citation for the video lesson series, "Ready, Set, Read!," a series for teaching and learning English which was developed in collaboration with Security Bank Foundation, Inc., and Ateneo de Manila University.
For updates and more educational materials from Knowledge Channel, visit its official website (knowledgechannel.org) or follow its social media platforms on Facebook (fb.com/knowledgechannel), Instagram (@knowledge_channel), TikTok, Kumu (@knowledgechannelofficial), and YouTube (youtube.com/knowledgechannelorg)
Mrs.Enero – Angel Enero is a former IT System Administrator and now a full-time SAHM to her #littleEneros. She's a domesticated / hands-on mom who loves baking and gardening.
MRSENERODIARIES blog is an online diary of Angel Enero. Formerly a travel blogger and now a lifestyle mommy blogger. Blogging about EAT. PRAY. LOVE. TRAVEL.