Dami Mong Alam!, the newest web series by Visa in collaboration with Tanghalang Pilipino aims to teach financial literacy among Filipinos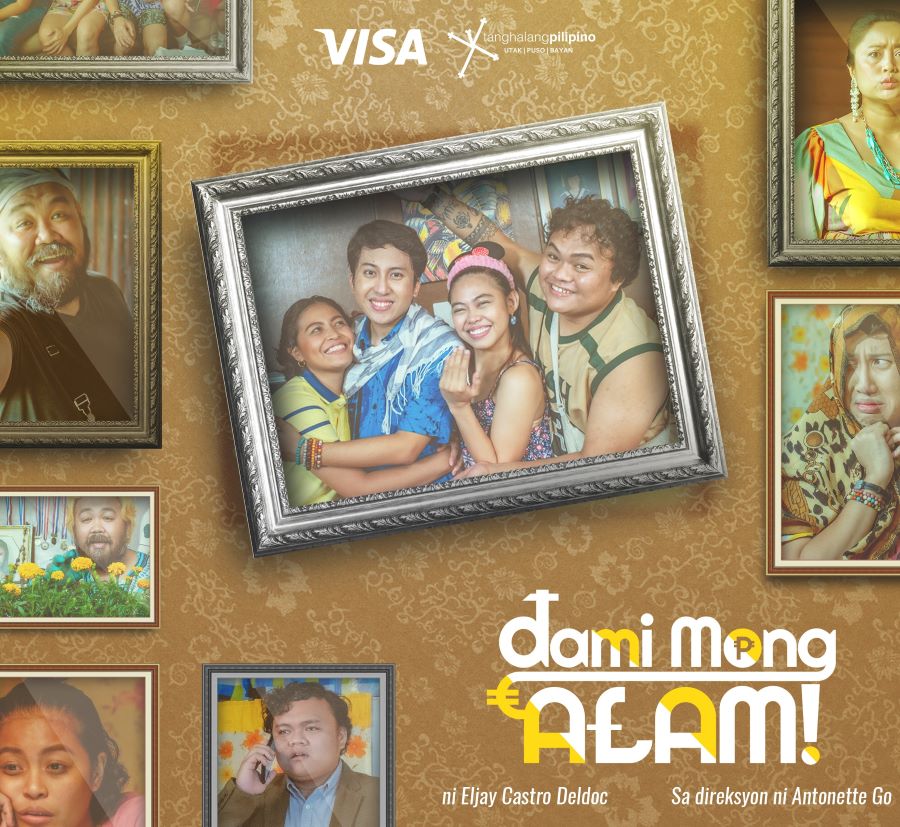 Dami Mong Alam!, the newest web series by Visa in collaboration with Tanghalang Pilipino aims to teach financial literacy among Filipinos
Visa, a world leader in digital payments, and Tanghalang Pilipino, the award-winning and resident theater of the Cultural Center of the Philippines (CCP), are proud to announce the launch of their all-new web series, "Dami Mong Alam!" This new series aims to promote the importance of financial literacy among Filipinos and build upon the success of previous collaborations between Visa and Tanghalang Pilipino.
"Dami Mong Alam!" follows the story of the Dimasinop siblings as they navigate challenges in managing their finances and learn important lessons in financial management. The five-episode web series, written by acclaimed playwright Eljay Castro Deldoc and directed by Antonette Go, covers various financial management topics, such as budgeting, debt freedom, saving habits, delayed gratification, diversified income, and setting financial goals.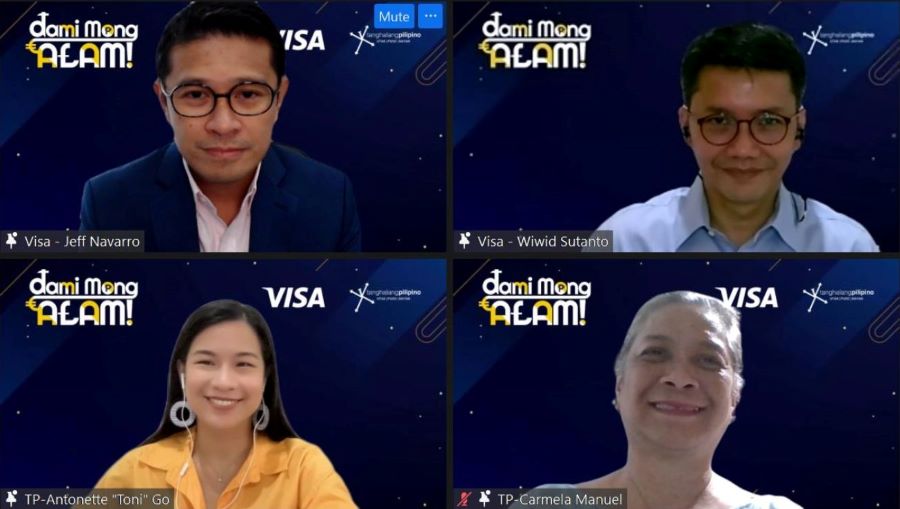 Leading the virtual media launch of Dami Mong Alam are Visa Country Manager for the Philippines and Guam Jeff Navarro and Head of Corporate Communications Widyananto Sutanto and Tanghalang Pilipino Actress and Web Series Director Antonette Go and Company Manager Carmela Millado-Manuel
"Visa is dedicated to promoting financial literacy among Filipinos as we recognize that it is a key factor in our nation's economic stability and inclusive growth. We are proud to partner with Tanghalang Pilipino once again, and we are thrilled to launch the all-new web series 'Dami Mong Alam!' to further promote stronger basic financial management," Visa Country Manager for the Philippines and Guam Jeff Navarro shared.
The main characters of the web series are the Dimasinop siblings (Rupee, Euro, Franc, and Ringgit), who learn valuable financial management skills with the guidance of their Tyong Dong and other characters. In addition, financial expert and entrepreneur Ameena Rey-Franc will provide insights and tips in after-show interviews to help viewers better understand financial literacy concepts.
"Dami Mong Alam!" is set to make its debut on May 21, 2023, through DZRH's youth-oriented program called Tara, Peeps. It will also stream for free via Tanghalang Pilipino's social media platforms.
This is the third collaboration between Visa and Tanghalang Pilipino. In 2017, they toured several schools in the country with the interactive theater play "Lukot-Lukot, Bilog-Bilog." In 2021, the play became a five-episode web series called "Lukot-Lukot, Bilog-Bilog Pa More," reaching even more Filipinos despite the pandemic's restrictions.
"It is our honor to partner with Visa again to promote financial literacy through 'Dami Mong Alam!' Our collaboration harnesses the power of arts and theater to impart valuable financial lessons and enable Filipinos to make informed decisions regarding their finances," Tanghalang Pilipino Company Manager Carmela Millado-Manuel said.
To watch the financial literacy web series, viewers can tune in to DZRH TV every Sunday at 3:30pm or visit Tanghalang Pilipino's Facebook page and Youtube channel. "Dami Mong Alam!" will run from May 21 until June 18.
Mrs.Enero – Angel Enero is a former IT System Administrator and now a full-time SAHM to her #littleEneros. She's a domesticated / hands-on mom who loves baking and gardening.
MRSENERODIARIES blog is an online diary of Angel Enero. Formerly a travel blogger and now a lifestyle mommy blogger. Blogging about EAT. PRAY. LOVE. TRAVEL.