It's devastating when a family member passes away. But beyond the pain of grief and loss is another tragedy if a family is not financially prepared. Family members who are left behind face loss of income and as a result, financial uncertainty and a drastic, unwelcome change in their lifestyle.
On top of the physical and emotional loss, a family must deal with utility bills, tuition fees, house payments—not to mention the expenses for their daily needs. How will family members meet these financial obligations?
A December tale
A Filipino family faced this dilemma just before Christmas. Gerry was an Overseas Filipino Worker while his wife Donna managed his remittances—spending, investing, and saving it wisely.
Donna and her children were looking forward to Gerry's homecoming after 20 years of working abroad. She and her husband were planning to start a business to sustain their family's financial needs and keep Gerry from working overseas again. Finally, their dream to live under one roof could come true.
Donna had already made plans for Gerry's arrival in December. But fate would have other plans. Donna was standing by the roadside when she was struck by an SUV. She had just come from the neighborhood store and was waiting for her ride home. The SUV had been parked nearby and by some freak accident, accelerated in reverse, hitting Donna. She sustained serious injuries and later on passed away in the hospital.
"The story of Donna shows us that death can happen suddenly and unexpectedly. We might be in the middle of doing something ordinary, only for tragedy to strike. Death is inevitable; it happens to all of us. The most we can do is to prepare for that eventuality by protecting our family from the losses they will experience," said insurance expert Renato Vergel de Dios, President and CEO of BDO Life.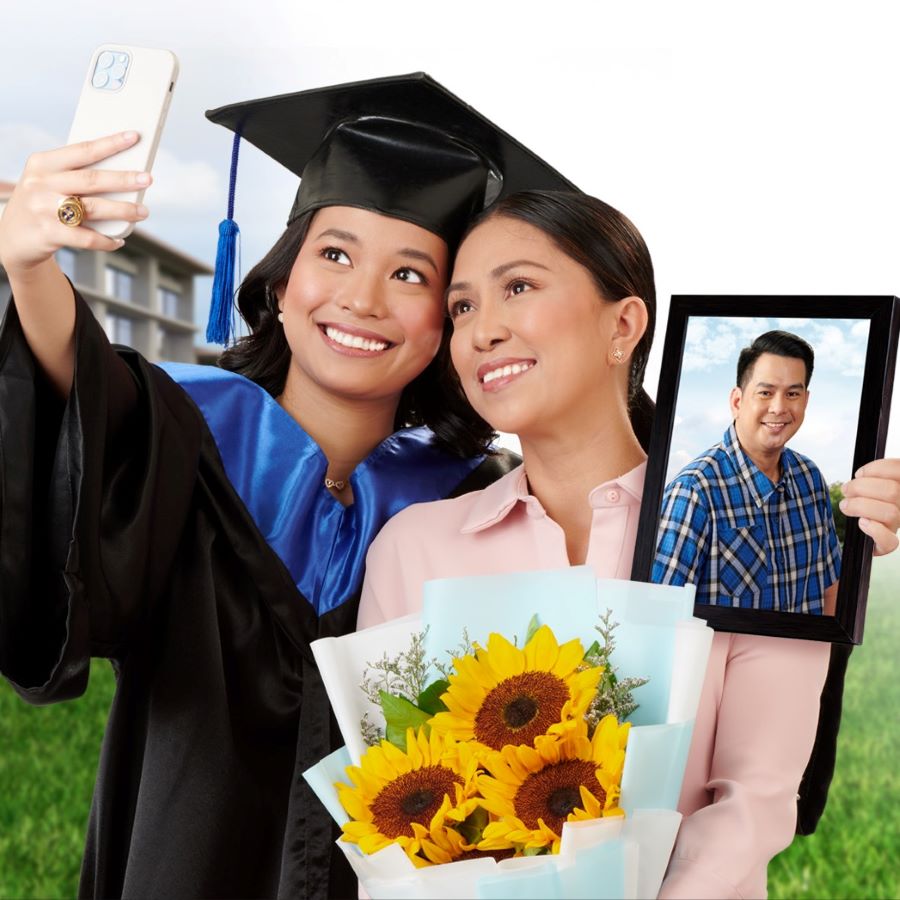 A life-saving Plan B
Fortunately for Donna's family, she had invested in a safety net for them. Years earlier, she had consulted with a BDO Life financial advisor during a branch visit, and decided to get a life insurance policy. She liked the idea that BDO Life was backed by BDO Unibank, the largest bank in the country. For several years, Donna dutifully paid her premiums until that fateful day.
While no amount of money can ever replace or bring back Donna to her family, the life insurance payout was a big help to her beneficiaries. It was Donna herself who made sure that Gerry and her kids would have financial protection if anything happened to her.
Because of Donna's Plan B in the form of life insurance, Gerry was able to get capital to set up a home-based drinking water refilling station. Donna's son, on the other hand, was able to open a food kiosk business.
Gerry's homecoming was not what the family planned, but thanks to Donna, their home was kept whole and financially protected through her life insurance policy. Even after death, Donna's abiding love continued to provide for her family's needs. 
For more information about BDO Life, visit a BDO branch near you or www.bdo.com.ph/bdo-life.
Mrs.Enero – Angel Enero is a former IT System Administrator and now a full-time SAHM to her #littleEneros. She's a domesticated / hands-on mom who loves baking and gardening.
MRSENERODIARIES blog is an online diary of Angel Enero. Formerly a travel blogger and now a lifestyle mommy blogger. Blogging about EAT. PRAY. LOVE. TRAVEL.