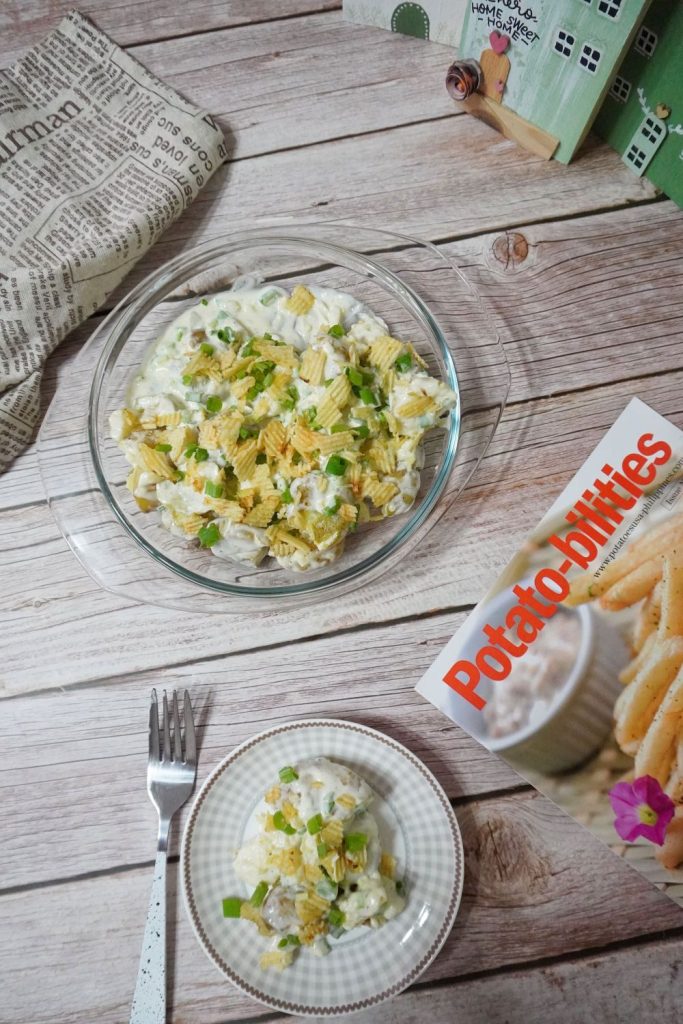 Our family loves potatoes! You might have already come across some of the potato recipes I shared here in my blog, like the hash brown breakfast cups and potato casserole.
I've been using U.S. potatoes in so many dishes for quite some time now. I've tried the different forms like fresh, frozen, and dehydrated. All of them are equally versatile and nutritious. The potato-bilities are endless, indeed!
Any dish I make with potatoes is always a hit with the fam. Last weekend, I came across this potato salad recipe by Molly Baz. I tried to make this one, and it turned out so good!
Sharing the recipe below, but I have adjusted the measurements according to my taste and also omitted the mustard because my kids don't like it. Also this time, I used fresh potatoes and potato chips. Double the potato, double the flavor!
You will need the following:
1 kg baby potatoes
¼ cup kosher salt
¾ cup sour cream
¼ cup mayonnaise
1 tbsp onion powder
1 tsp freshly ground black pepper
1 garlic clove (grated)
1 bunch chives
1 small red onion
½ cup sour cream and onion potato chips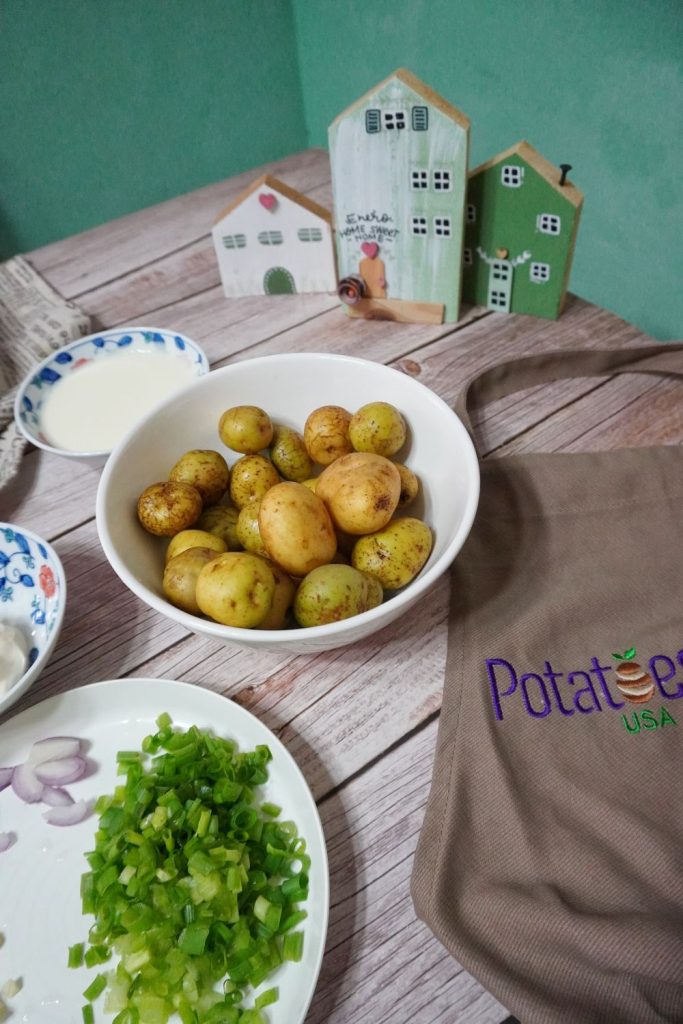 Procedure :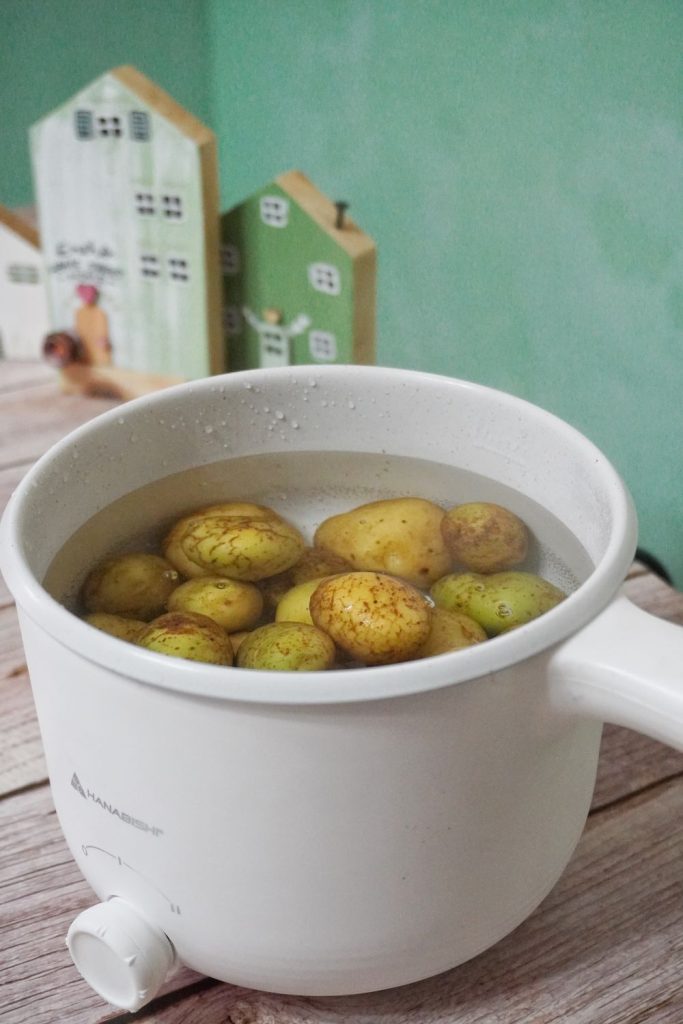 1. Place the potatoes in a pot, cover with 3 qt. water, then add 1 cup kosher salt, and bring to a boil over medium-high heat. Once water comes to a boil, reduce heat, adjusting as needed to maintain a simmer, and cook potatoes until fork-tender, 15-20 minutes.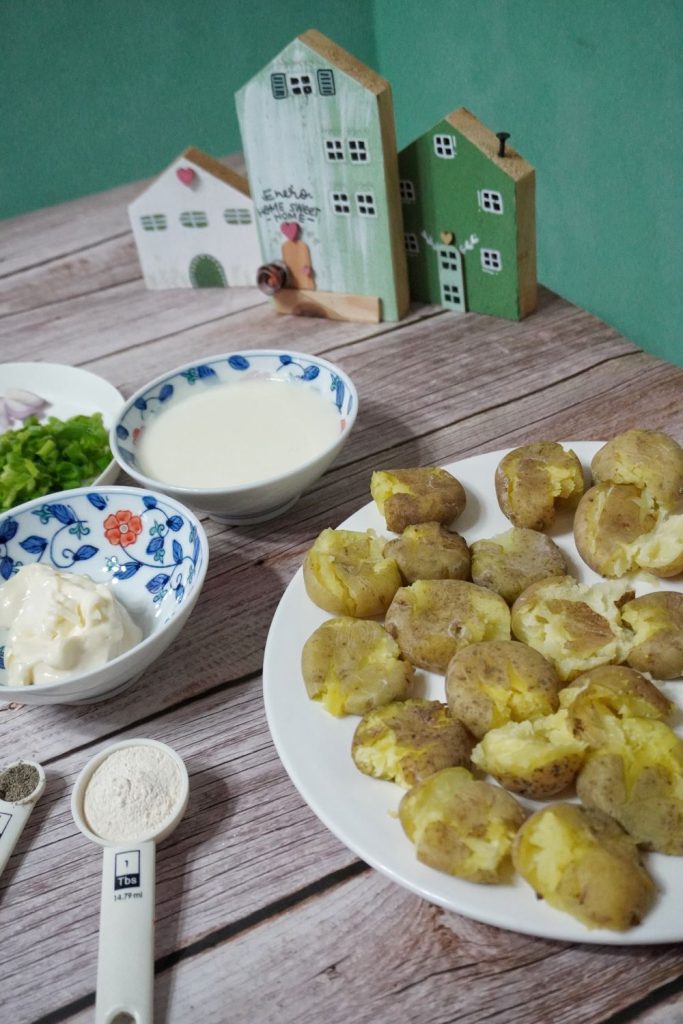 2. While waiting, make your dressing. Combine sour cream, mayonnaise, onion powder, black pepper and grated garlic clove in a large bowl and stir to combine. Add the half of the thinly sliced chives, set aside the remaining chives for serving. Also, add the sliced small red onion.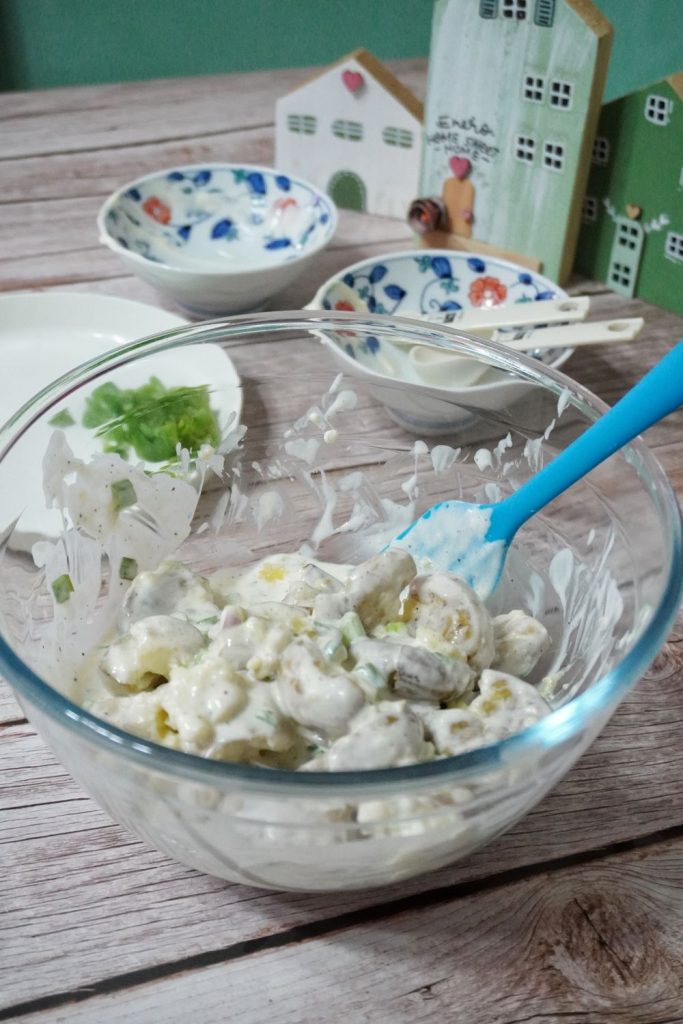 3. Toss potatoes with dressing. Don't worry if the dressing looks a little loose and watery at the beginning—it will all get absorbed and be nice and creamy. Taste and add more salt or, if your dressing looks too thick, a splash of potato cooking liquid or water.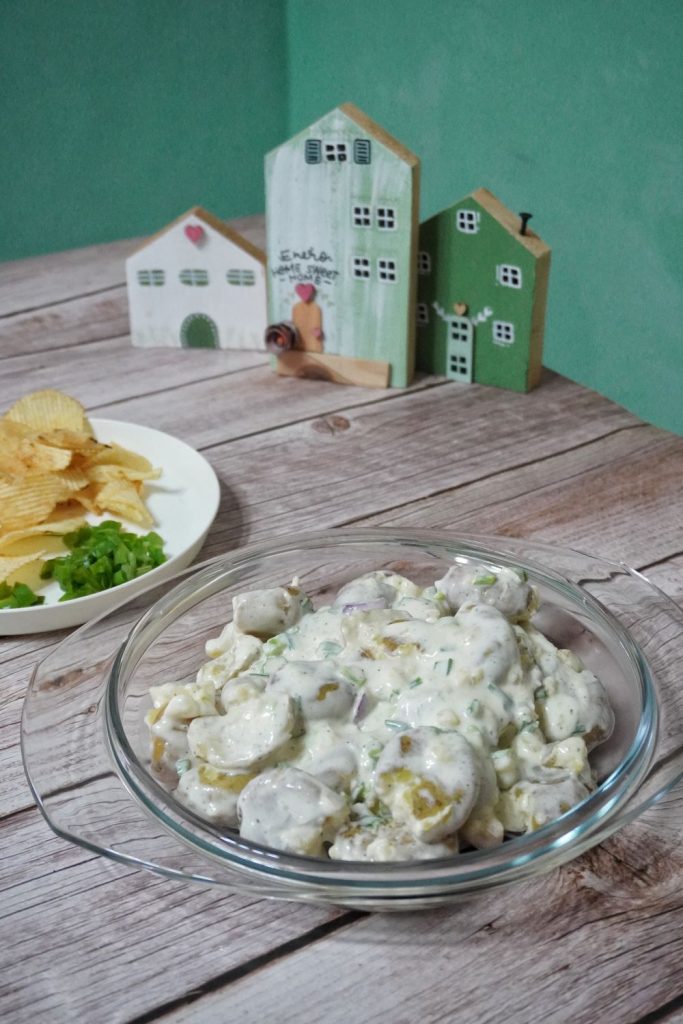 4. Top potatoes with reserved chives. Crumble onion potato chips over for a bread crumb effect.
That's it! It is super easy to prepare and I'm telling you, this is one of the best potato salads that I've ever tasted. Yummm…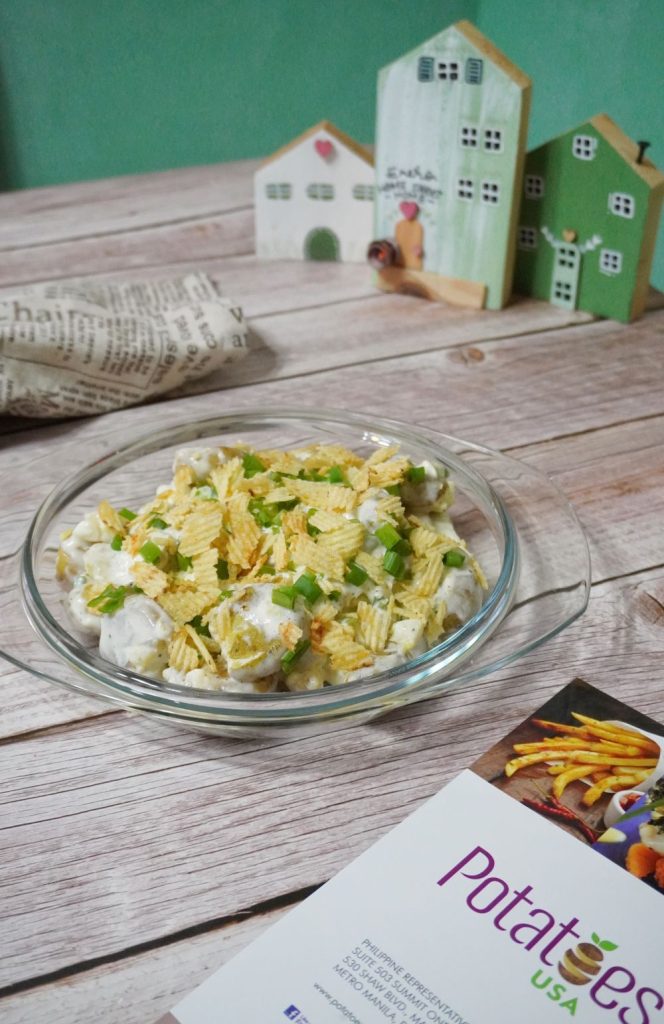 You can easily buy U.S. potatoes in the market. To know more about U.S. potatoes and discover more recipes, visit Potato Goodness or follow Potatoes USA-Philippines on Facebook and Instagram.
Mrs.Enero – Angel Enero is a former IT System Administrator and now a full-time SAHM to her #littleEneros. She's a domesticated / hands-on mom who loves baking and gardening.
MRSENERODIARIES blog is an online diary of Angel Enero. Formerly a travel blogger and now a lifestyle mommy blogger. Blogging about EAT. PRAY. LOVE. TRAVEL.