Wait for it! Exciting food brands and destinations are coming to the City of Firsts.
Gateway Mall 2, the latest lifestyle offering at Araneta City, is set to welcome the public this year. And with this new marketplace, expect to be amazed by new and additional choices of restaurants, cafes, and other food destinations.
Once fully open, Gateway Mall 2 will enhance the breadth and depth of gastronomic selection in Araneta City – making it the latest place to satisfy all sorts of food adventures in the metro.
Get ready for the mall's opening and keep an eye on these brand-new dining spots at the City of Firsts.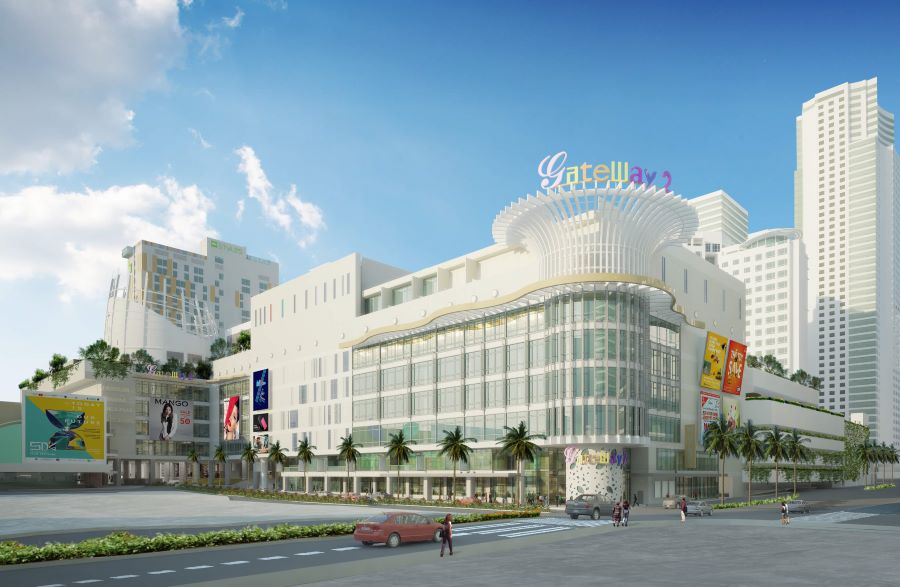 Restaurant Collection
Araneta City expands its selection of dining options with restaurants owned by Chef Margarita Fores and her family to open as part of Gateway Mall 2's Restaurant Collection. The renowned culinary clan brings their unique brand of scrumptious dishes to the City of Firsts with a mano, Mamou, and Grace Park.
There are also other restaurants to watch out for. Savor the finest steaks, burgers, and other grilled favorites at Wolfgang Steakhouse Grill. Sate your longing for comfort food with beloved signature Pinoy dishes of Abe, and Cochi Bistro. For a burst of flavors from around the world, catch Choi Garden, Botejyu, Coco Ichibanya, and Tokyo Milk Cheese as they open in Gateway Mall 2. And for coffee lovers, UCC Park Café and Starbucks Coffee will open their branches in the new mall's hard-to-miss location.
Coliseum Plaza
More choices are made available in Araneta City, especially to patrons of Smart Araneta Coliseum. Located just a few steps away from the Big Dome's Red Gate entrance is the Coliseum Plaza, which hosts a variety of options to satisfy any type of craving in one convenient spot.
Put a savory punch to your coliseum experience by enjoying some good meals and snacks from Shake Shack and Mo's Burger, Hong Kong dim sum at Tim Ho Wan, Pinoy comfort fare at Manam and Nono's, and a drinks and cocktails bar soon.
Restaurants at the Coliseum Plaza offer both indoor and outdoor seating, giving customers more options on how they want to enjoy their dining experience.
Palenque
Mallgoers who long for dishes from their respective hometowns don't need to go far, as Gateway Mall 2 will feature a food crawl called Palenque – a Pinoy-themed food arena with the best-of-the-best in Filipino food heritage.
At Palenque, diners can do a "food crawl" through a selection of signature cuisine native and unique to every province or region in the Philippines and prepared by celebrated chefs in their own inimitable way. Check out Bale Dutung of Chef Claude Tayag, Al Puruganan's Ilocos cuisine, Chef Tatung's Cebu offerings and delicacies, Palm Grill from Zamboanga, Sea Salt Davao Grill, Chinoy's Chicken Fandian and more Bacolod delicacies, and offerings like Diwal.
Behind this exciting food idea is Filipino chef and restaurateur Claude Tayag, who brings his vision and culinary expertise in Philippine gastronomy to the City of Firsts.
Asian Village
Foodies looking for a mouthwatering Asian culinary experience also don't need to go far. Gateway Mall 2 is host to an inviting Asian Village that will showcase the richness of cuisine on this side of the globe.
Treat yourself to a tour around the region with delicacies from Japan, Hong Kong, Taiwan, China, Thailand, Korea, and other Eastern nations, all within the comforts of Araneta City's new mall.
More food choices
Expect an abundance of other exciting dining options when you explore the entirety of the 190,000-square-meter Gateway Mall 2.
Coliseum patrons entering or exiting via the mall's upper ground floor access will be greeted with an array of nearby food choices such as Hawker Chan, BLK 513, French Baker, Tong Yang, Yoshinoya, Llao Llao, Pound, Panda Express, Subway, and more. Also, the largest Mary Grace Cafe in the metro will soon open alongside these restaurants.
More exciting food go-tos will spread in various parts of the mall. There's Ramen Nagi, Red Crab, Burgoo, Tsokolateria, Dookki Korean, Banana Leaf, Bread Talk, Peri-Peri, Classic Savory, Via Mare, and more. Vikings—one of the go-to buffet restaurants of Filipinos—is also set to land on this side of Gateway Mall 2.
An exciting concept is also in store for K-pop and P-pop fans. Opening soon at Araneta City's latest mall is K Pop Town and Café—a first in the Philippines—which will provide an additional Korean and local pop experience beyond the City of Firsts' usual entertainment scene.
Araneta Group-owned brands Pizza Hut, Dairy Queen, and Taco Bell will have more presence in Araneta City with additional branches in Gateway Mall 2.
There's plenty more to expect when Araneta City opens its new mall this 2023. So watch out for Gateway Mall 2 and get ready to try these new dining destinations at the City of Firsts.
Mrs.Enero – Angel Enero is a former IT System Administrator and now a full-time SAHM to her #littleEneros. She's a domesticated / hands-on mom who loves baking and gardening.
MRSENERODIARIES blog is an online diary of Angel Enero. Formerly a travel blogger and now a lifestyle mommy blogger. Blogging about EAT. PRAY. LOVE. TRAVEL.