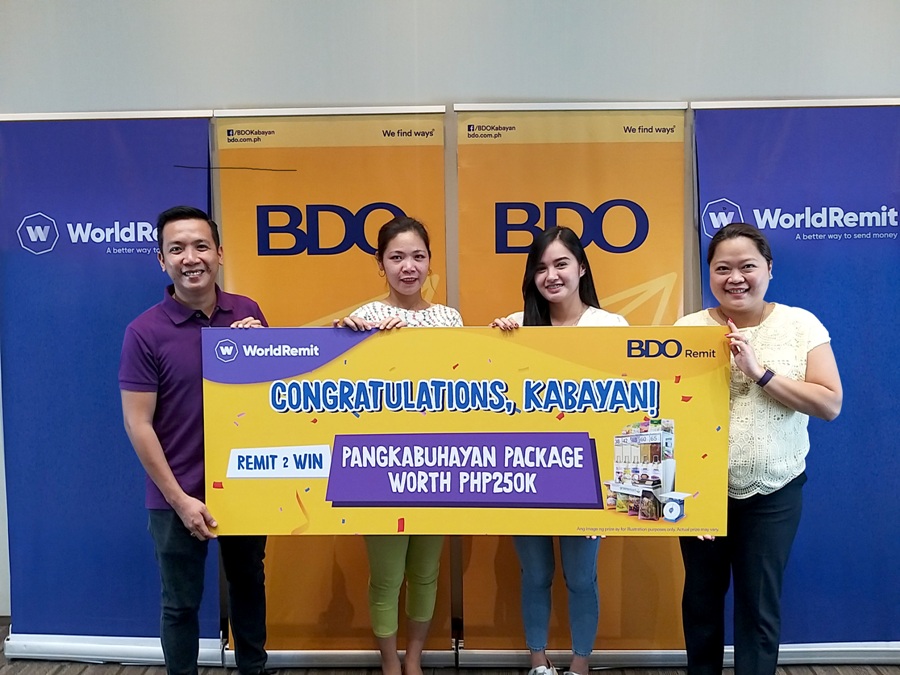 Two overseas Filipino beneficiaries happily received the pangkabuhayan package of Grainsmart rice retail business franchise that they won in the 'Remit 2 Win promo of BDO Remit and WorldRemit. The promo was launched to help the beneficiaries affected by the pandemic. Both BDO Remit and WorldRemit are very much committed in supporting the OFWs and their families in challenging times, apart from providing a safe, fast and reliable remittance service. Together with WorldRemit country director Earl Melivo (far left) and BDO Remit SAVP & business development head for Europe Cesca Policarpio (far right) are the winners Ellane Gueco of Pampanga (2nd from left) and Joshebern Bonnevie of Quezon City (2nd from right). 
Mrs.Enero – Angel Enero is a former IT System Administrator and now a full-time SAHM to her #littleEneros. She's a domesticated / hands-on mom who loves baking and gardening.
MRSENERODIARIES blog is an online diary of Angel Enero. Formerly a travel blogger and now a lifestyle mommy blogger. Blogging about EAT. PRAY. LOVE. TRAVEL.