Keep your little ones comfy and dry with Huggies Dry Pants! This June 27, join Huggies' Membership Program on Shopee and enjoy savings up to 28% off!
One thing that makes me happy is online shopping. It makes my life more convenient and hassle-free, especially on our home staples and my kid's essentials. And Shopee makes my online shopping more rewarding because of the exclusive perks and big discounts I enjoy through joining brand memberships.
Here are some of the latest products, exclusive bundle deals, and exciting discounts from my favorite brands at Shopee's Brand Spotlight :
Huggies Dry Pants XL 60 pcs x 2 packs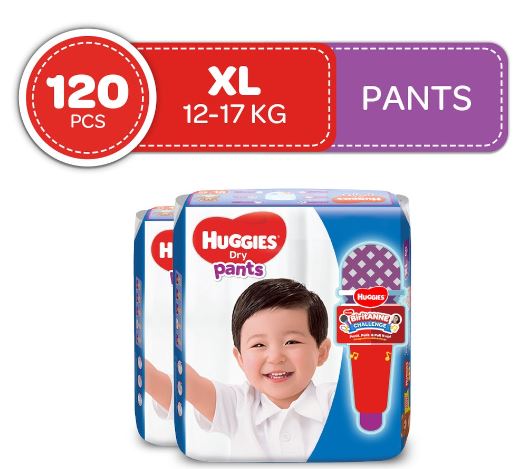 Introducing the NEW and IMPROVED Huggies Dry Pants with a 4-way design for complete baby comfort! With Dry X-pert Channel Technology, provides comfortable movement, and helps prevent diaper rash with its 100% breathable cover.
Huggies Dry Diapers Small 38 pcs x 4 packs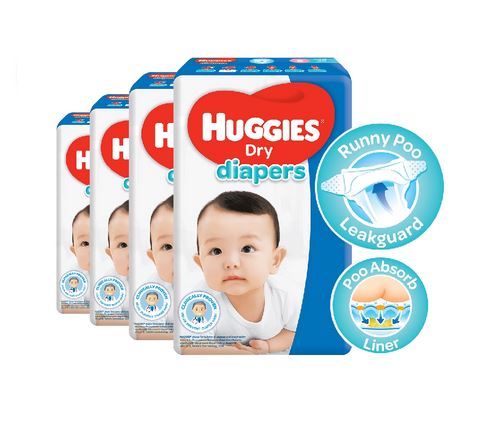 Huggies Dry Newborn has a Poo Absorb Liner that reduces wetness and prevents skin irritation by pulling runny poo away from your newborn's delicate skin. It also has a 100% breathable outer cover that allows for better airflow, helping keep baby's skin dry and healthy.
Huggies Dry Pants Superheroes Edition XXL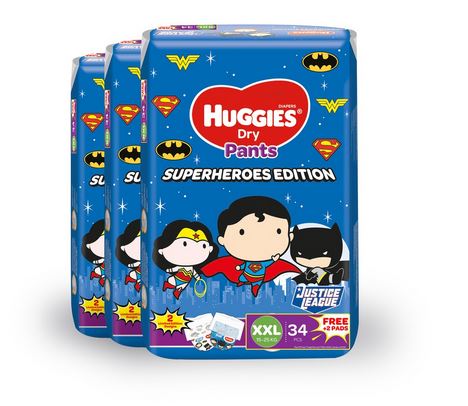 Huggies Dry Pants Superheroes Edition XXL : Your favorite Superheroes – Superman, Wonder Woman, and Batman are here to save the day! The Huggies Dry Pants Limited Edition Justice League design keeps your baby completely comfortable with its X-channel technology that absorbs faster 20% more making sure the baby will feel dry and comfortable; With easy disposal tape that will help mom for easy dispose diapers.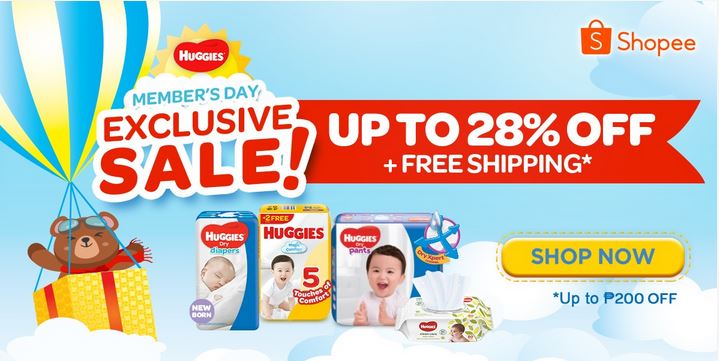 Here's how to sign up:
Visit the Huggies Official Store on Shopee and click Join on the Membership Program banner
You can also sign up through this link and scan the QR Code to join the Membership Program
Members will be treated to 100 bonus points upon sign up
Be sure to follow Huggies Philippines on Shopee and sign up now to avail the exclusive deals of up to 28% off for members this Huggies Member's Day!
Mrs.Enero – Angel Enero is a former IT System Administrator and now a full-time SAHM to her #littleEneros. She's a domesticated / hands-on mom who loves baking and gardening.
MRSENERODIARIES blog is an online diary of Angel Enero. Formerly a travel blogger and now a lifestyle mommy blogger. Blogging about EAT. PRAY. LOVE. TRAVEL.