Herbalife Nutrition Foundation (HNF), a global nonprofit dedicated to improving lives of children and communities around the world, has been recently awarded the Champion for Childcare Award by SOS Children's Village Philippines for sustaining the quality care of SOS children through food subsidy and nutrition education. Held in a ceremony in the SOS Village of the Philippines in Alabang, the award was accepted by Allan Domingo, General Manager of Herbalife Philippines. During the ceremony, SOS village highlighted HNF's significant contribution and efforts that changed the lives of the children that the organization supports.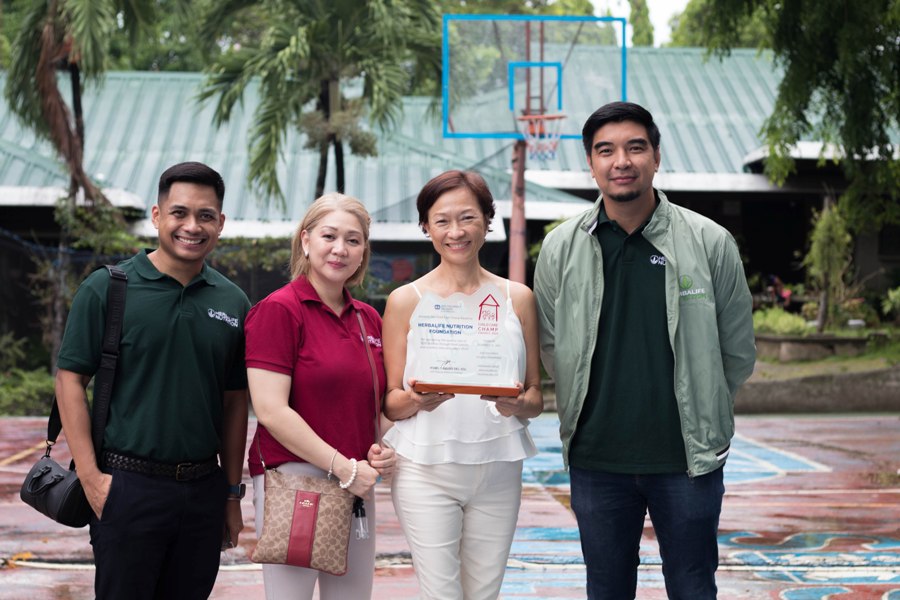 SOS Children's Village Philippines, a private, non-political, non-government organization that provides a normal family environment to children who have lost or are at risk of losing parental care, relies on the support and contributions of its partners to sustain the programs for the children under their care. Champions for Childcare or Child Care Champ Awardees are leading long-term partners who continue to add value to the organization. These are benefactors, advocates, and ambassadors that uphold the rights and best interests of each and every child that SOS supports.
For 12 years running, HNF has been supporting the children of SOS through their food, Health, and Nutrition Education programs, making them the longest-running partner that the non-government organization has had since its founding in the Philippines.
Throughout the years, the company has introduced different programs to SOS such as the STAR program – a campaign that aims to encourage children to consume food that will provide them with the proper nutrition that they need, helping nearly 9,000 children.
"We at Herbalife think that our children are a big part of our future. What we're doing here with SOS is embedded in our corporate structure, we wanted to work with an organization that truly embodies our values and that is to help communities by providing nutritional value to our children and change the world, one child at a time," Allan Domingo, General Manager of Herbalife Nutrition Philippines
Nutritional care has always been Herbalife's top priority since its founding in 1980. Partnered with non-government organizations and supported by the company's critical resources, Herbalife Nutrition, through its initiatives over the years, has been the global leader in fighting malnutrition and hunger in the Philippines and across the world.
"We, at SOS Children's Village Philippines, are eternally grateful for the support, and partnership we have from Herbalife, and its Herbalife Foundation. Upholding our advocacy to better the lives of the children have not been an easy feat, but has been more than possible with Herbalife Foundation's constant presence that have helped us through," said Ramil Rayos Del Sol Deputy National Director and OIC of SOS Village Philippines
Mrs.Enero – Angel Enero is a former IT System Administrator and now a full-time SAHM to her #littleEneros. She's a domesticated / hands-on mom who loves baking and gardening.
MRSENERODIARIES blog is an online diary of Angel Enero. Formerly a travel blogger and now a lifestyle mommy blogger. Blogging about EAT. PRAY. LOVE. TRAVEL.