DTI Laguna witnessed the Ceremonial Signing of Memorandum of Agreement between National University Laguna and Henry and Sons PHTrading and Manufacturing Company, Inc. for the establishment of the Global Coffee School (GCS) Philippine Operations in Calamba City, Laguna. Present during the event were the executives of NU Laguna, Mr. Michael Harris Lim of Henry & Sons, Laguna Vice Governor Karen Agapay, and representatives of Calamba City Congresswoman CHA Hernandez and Calamba City Mayor Ross Rizal.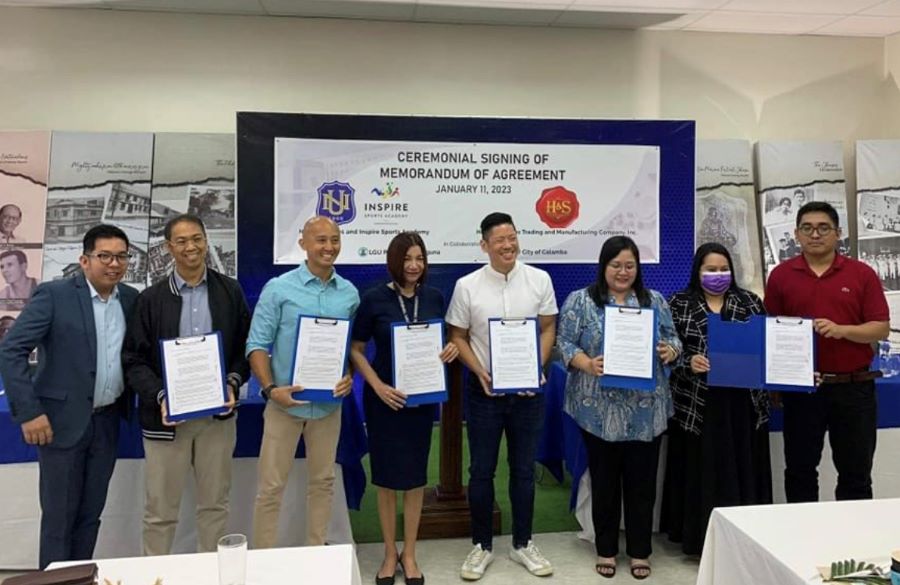 Henry & Sons to bring new life to local coffee market
Henry & Sons, the leading supplier of premium coffee products and services in the country, continues its mission to bring the local coffee industry to the international spotlight with their commitment to providing premium and quality education to aspiring baristas.
"With the rising demand for specialty coffee in the ever-growing coffee market, Henry & Sons is determined to provide aspiring baristas with the skills and knowledge needed to succeed," said Michael Harris Conlin, Henry & Sons president and CEO.
Conlin said the company recently signed a memorandum of agreement with the National University Laguna to establish the Global Coffee School (GCS) in Calamba City.
GCS courses are recognized and offered in over 40 cities worldwide. The company provides comprehensive educational courses to equip aspiring baristas with the necessary skills and knowledge to create the best coffee products.
Courses include instruction on brewing methods and techniques, the science of coffee production, and different types of coffee drinks. Baristas will also be given hands-on experience with the most up-to-date coffee equipment, enabling them to develop their skills and gain the confidence needed to become top coffee professionals.
Conlin, a former Philippine National Barista Champion and semi-finalist in the World Barista Championship, said the collaboration aims to elevate Laguna Liberica to a global coffee brand and teach aspiring baristas in Laguna the skills they need to become sought-after in the coffee industry.
Last year, Conlin represented Laguna's Liberica and Benguet's Arabica at the Global Coffee Championship in Korea. Laguna's Liberica won silver in the latte competition, while Benguet's Arabica bagged bronze in the brewer competition.
According to experts, the Philippine coffee industry is expected to generate $6.3 billion this year or P345 billion.
Conlin, however, said 97% of the coffee in the country is imported.
"Our local coffee farmers do not benefit from the billions of revenue generated by the coffee industry. If this continues, Philippine-grown coffee is at risk of extinction. This is a loss not only for our economy but also for our culture and heritage," he said.
Conlin noted that the program aims to help Mabato coffee farmers introduce their products to the international market and provide stability and sustainability for their livelihoods.
He also encouraged people to buy coffee sourced from local farmers to support them.
Recently, Henry & Sons' opened two new branches of The Giving Café (TGC) at the University of the Philippines Los Baños and SM Marikina.
TGC is part of the company's social enterprise program established to support the Foundation for Sustainable Coffee Excellence (FSCE) in its drive to make the Philippines a major player in the global coffee industry through sustainable local coffee farming.
The FSCE has been supporting farms in La Trinidad, Benguet, for some years now to help and provide farmers and their families with essential needs such as irrigation, medicines, and educational assistance.
Opened in July 2017, Henry & Sons opened TGC to provide a haven for coffee lovers. The café serves comfort food, such as champorado, sopas, and arroz caldo, and Chinese dishes, including yang chow, Taiwanese fried chicken, and sweet and sour pork.
For more information, visit www.henryandsons and www.thevault.ph.
Mrs.Enero – Angel Enero is a former IT System Administrator and now a full-time SAHM to her #littleEneros. She's a domesticated / hands-on mom who loves baking and gardening.
MRSENERODIARIES blog is an online diary of Angel Enero. Formerly a travel blogger and now a lifestyle mommy blogger. Blogging about EAT. PRAY. LOVE. TRAVEL.