Online shopping is convenient and accessible. And aside from that, you can enjoy lots of discounts and freebies too! And here's the good news, we can now avail unbeatable mas mura deals when we join brands membership on Shopee.
It is time to stock up on your favorite Reckitt brands with Shopee. Enjoy exciting perks when you join the Shopee-exclusive Reckitt Brands Membership. Here's how to join :
Download the Shopee app and head on to any of the official Shopee stores of Reckitt (Enfagrow Official Store, Lactum Official Store, Provital & Sustagen Adult Milk Store, Veet Official Store, Reckitt Wellness PH Store, Lysol Official Store)
Locate the "Membership" tab on the menu bar and click "Join Membership Now."
Verify your details and accept the T&Cs.
Claim 100 bonus points upon sign-up.
Keep your family healthy with these must-haves from Reckitt :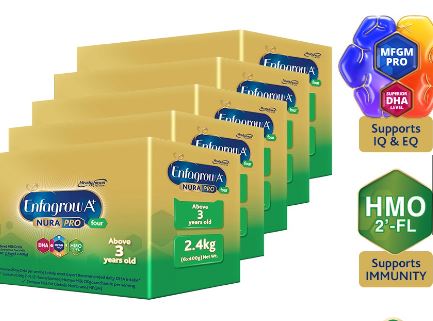 Enfagrow A+ Four NuraPro
Made with the highest levels of DHA, Enfagrow's A+ Four NuraPro is made with Brainergy Complex® that helps support your child's brain development. It also contains HMO to support gut health, helping your children ready to seize the day whether at school or playtime with friends.
Enfagrow AII NuraPro Four
Discover the A2 Protein difference when you give your kids the Enfagrow All NuraPro Four. Formulated with brain-building nutrients, DHA, and MFGM Pro, the NuraPro four assists in boosting your child's immunity and gut health.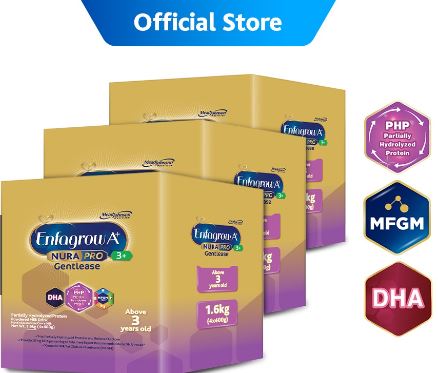 Enfagrow A+ Nurapro Gentlease
Packed with a unique combination of PHP, MFGM Pro and DHA, the Enfagrow A+ NeuroPro Gentlease is easy to digest and less allergenic, making it the perfect companion for parents with children up to 3 years of age.
It helps nurture pregnant moms and their growing babies with the help of key brain and immunity-boosting nutrients. Enfamama A+ contains the highest level of DHA and is a good source of Folic Acid, Iron, Calcium, Zinc, Choline and Iodine. It also has added fiber to ease mothers' constipation concerns and support gastrointestinal health.
Lactum 3+6+
Provide your kids with the proper nutrition whenever they drink a glass of Lactum 3+ and 6+. It now contains 5x more DHA than previous formulation to support your child's brain, immunity, and bone development.
Sustagen Premium
Specially formulated for adults, the nutritional and tasty Sustegen Premium is powered with a Multi Defence System that helps keep your heart, mind, and body fit and always ready to take on day-to-day activities.
ProVital Immuna Plus
Make bonding times with loved ones more fun when you drink the Provital Immuna Plus. It is formulated with a unique blend of nutrients, the Provital Immuna Plus is designed to help support the immune system and overall nutrition of adults ages 50 years and up.
Be sure to join the Shopee-exclusive Reckitt Brands Membership on Shopee's Super Brand Day to avail their exclusive deals and freebies.
Mrs.Enero – Angel Enero is a former IT System Administrator and now a full-time SAHM to her #littleEneros. She's a domesticated / hands-on mom who loves baking and gardening.
MRSENERODIARIES blog is an online diary of Angel Enero. Formerly a travel blogger and now a lifestyle mommy blogger. Blogging about EAT. PRAY. LOVE. TRAVEL.