When you're a mom, online shopping will definitely be one of your favorite things to do. Why? because the best thing about shopping online is that we get access to everything we want without going to the mall. That is why I love SHOPEE, I can stock up and get the best deals on our favorite brands as well as baby essentials.
Here's a treat for all super moms! Save up to 50% and enjoy vouchers up to PHP 200 on selected Drypers products only on the Mom in Million Super Brand Day sale from May 12-13 on Shopee!: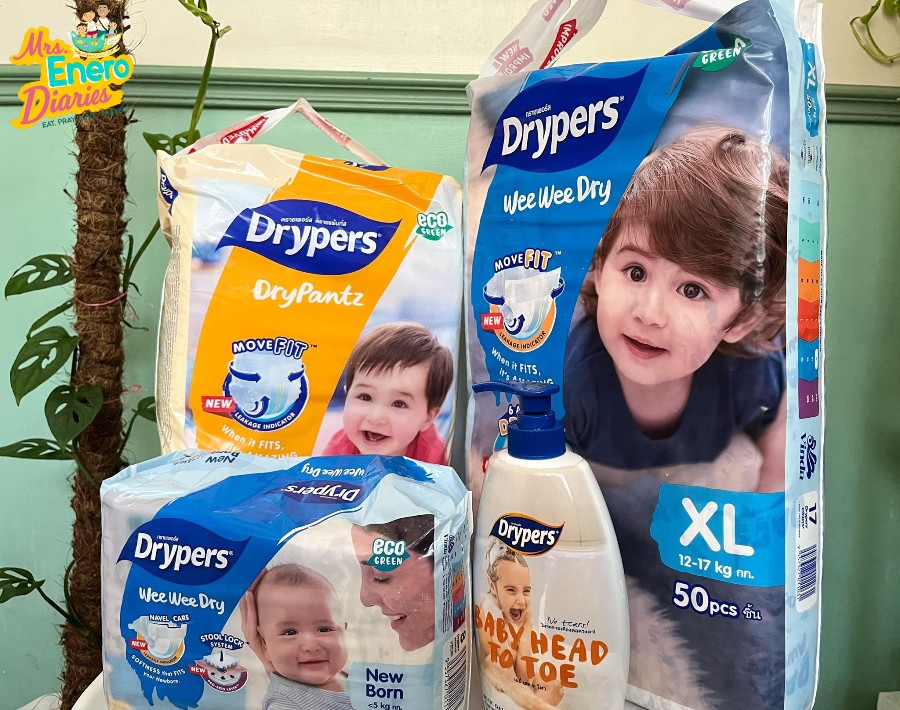 Drypers Wee Wee Dry and Drypantz:
Drypers diapers come with improved DRY & FIT coupled with NEW PRO-SKIN™ pH balanced layer which protects baby from skin irritation. With 6 SpeedyDryLayers™ effectively absorbs, distributes, and locks in urine to keep baby's skin dry and comfortable for up to 10 hours of dryness.
It is enhanced with the NEW PRO-SKIN™ pH Balanced Layer helps to protect baby from skin irritation.
It also comes with a tailored FIT for babies at different growth stages from laydown, and crawling to running about, providing great fit & leakage protection as the baby grows & discovers the world around him/her.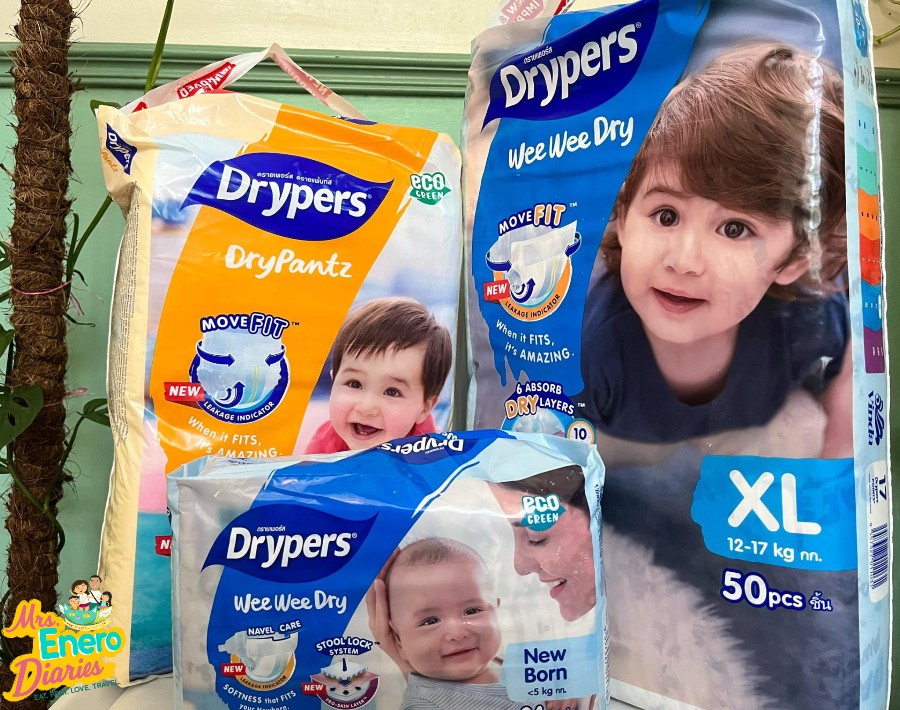 New added in wetness indicator feature to remind parents to change when it turns from yellow to green!
What's more? It is ECO-GREEN with USDA certified, both our diaper bag & box can be recycled with the relevant recycle system, our commitment to caring for baby & nature.
Available sizes :
Drypers Wee Wee Dry Newborn is available in packs of 4, 14, 28 and 64.
Drypers Wee Wee Dry size XL is available in packs of 3, 10, 20, 36 and 50.
Drypers Drypantz size L is available in packs of 3, 20, 36 and 48.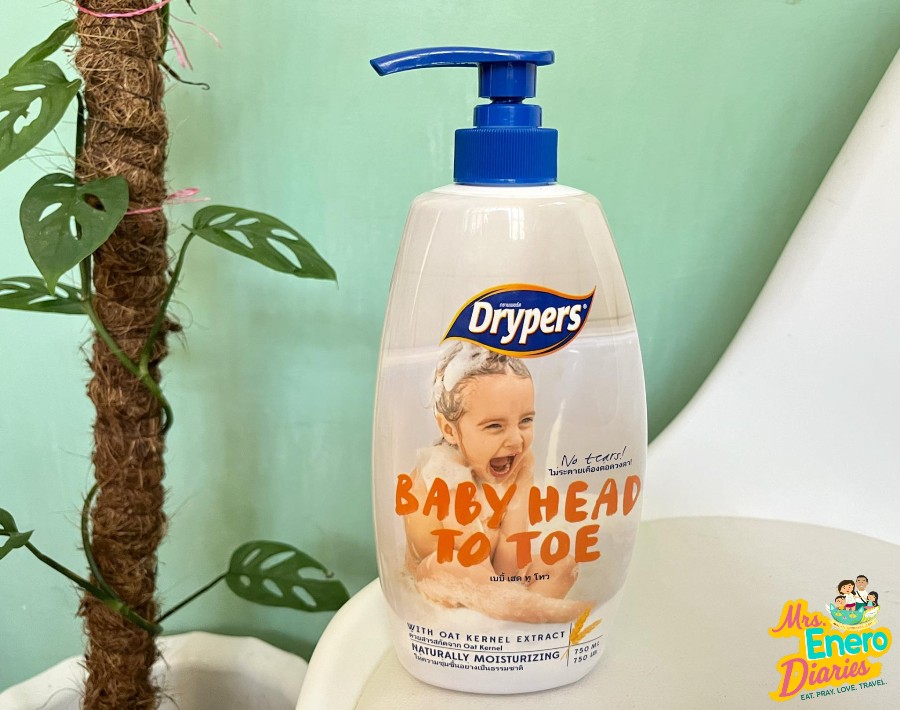 Drypers Baby Head to Toe is enriched with natural oat kernel extracts, ProVitamin B5 and baby-friendly fragrances that provide a soothing, calming, and moisturizing cleansing experience. Oat Kernel Extract is widely known for its anti-inflammatory, moisturizing and soothing properties on the skin. Drypers Baby Head to Toe is available in 220ml and 750ml.
Thanks to Shopee, it is so easy to stock up and get the best deals on our favorite baby essentials from Drypers. Don't miss out on the Mom in a Million Super Brand Day Sale from May 12 to 13 on Shopee and enjoy up to 50% off from Drypers! Make sure to follow Drypers on Shopee and download the Shopee app for free via the App Store or Google Play.
Mrs.Enero – Angel Enero is a former IT System Administrator and now a full-time SAHM to her #littleEneros. She's a domesticated / hands-on mom who loves baking and gardening.
MRSENERODIARIES blog is an online diary of Angel Enero. Formerly a travel blogger and now a lifestyle mommy blogger. Blogging about EAT. PRAY. LOVE. TRAVEL.