One of the most important daily routines in any child's life is brushing their teeth. Since the pandemic, I took a little time at home to practice good dental habits, especially for my kids.It is indeed a great way to protect my child's teeth during the pandemic.It is safer to practice oral hygiene than to go to the dentist nowadays since there are many #newnormal procedures before going to the dentist unlike before. Let's celebrate World Oral Health Day 2022 with Cleene CLIO!
On World Oral Health Day, Cleene CLIO invites everyone to celebrate by practicing proper oral healthcare with their families. A product of proudly Filipino company PHILUSA Corporation, Cleene CLIO has been an ardent supporter of this global oral health initiative, especially with oral care given less priority during the pandemic when accessibility to dentists and visits to oral health facilities were challenging at the height of the lockdowns.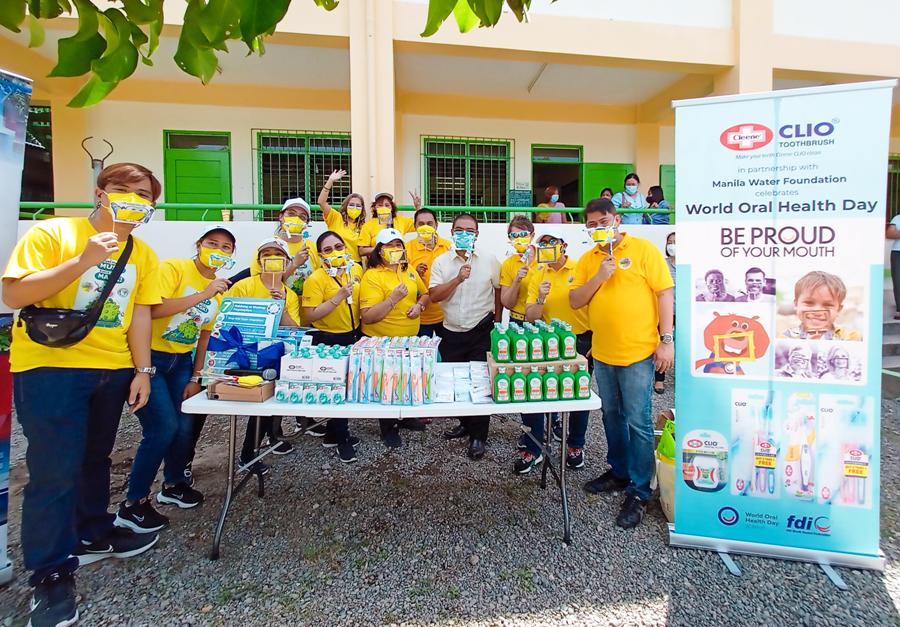 To emphasize the importance of good oral health practices at home, Cleene CLIO has partnered with Manila Water Foundation and Philippine Dental Association to provide oral health kits to various barangays and schools as part of this year's World Oral Health Day activities. Over 2,000 health kits containing Cleene CLIO toothbrushes and Dental Floss Premium from Cleene CLIO and PHILUSA were distributed to 12 barangays and to the chosen hygiene facility in Dinalaonan Elementary School in Pangasinan.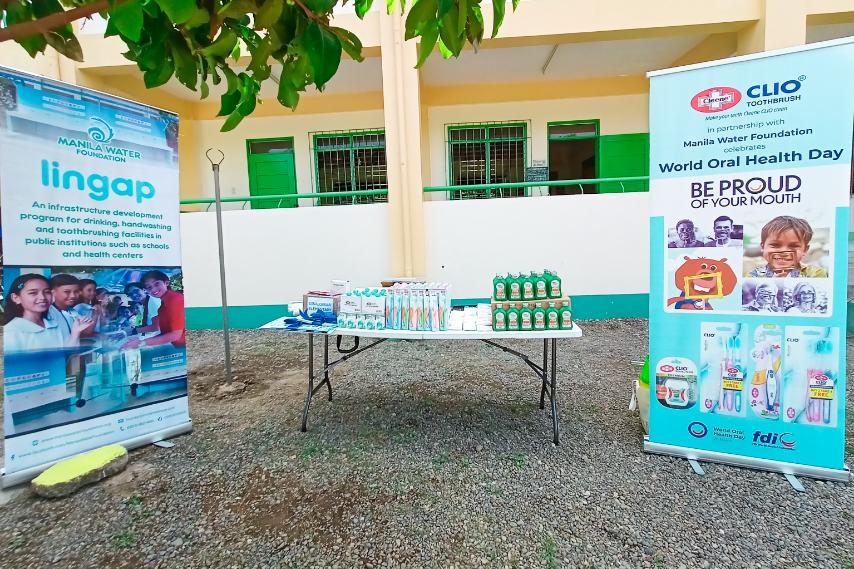 Cleene CLIO continues to be the partner of every Filipino family in promoting good oral hygiene by offering a wide range of affordable and quality toothbrushes. And as a special treat for World Oral Health Day, selected Cleene CLIO products will be sold at 20% off exclusively in Mercury Drug stores nationwide until April 15, 2022.
Cleene CLIO toothbrushes are made with MicroFine Soft Bristles that help penetrate and clean hard to reach areas for better interdental cleaning and a gentle brushing experience. The tapered bristles penetrate between teeth and gums for a thorough cleaning, while the rounded shape of the bristles removes plaque and prevents teeth and gum damage.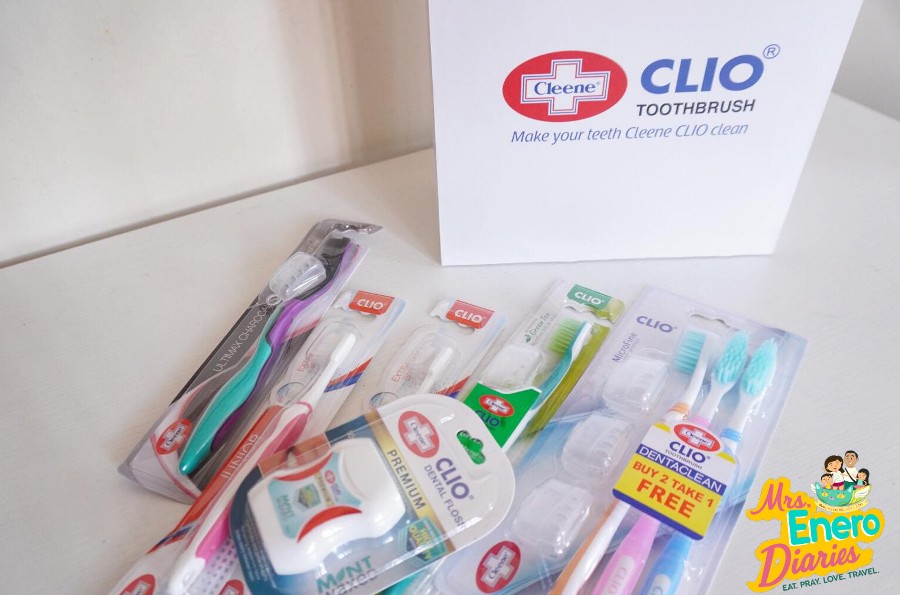 There is a Cleene CLIO toothbrush for every member of the family that is affordable and has world-class quality. For those wanting extra care and protection for your teeth, Cleene CLIO offers its Refreshing Green Tea and Ultimax Charcoal under their Special care line. While for those needing specialized care, Cleene CLIO has its Kiddie and Junior as well as 40+ for sensitive gum and teeth. It also has its economy toothbrushes for general oral health care for any age.
Cleene CLIO is available at Mercury Drug, leading supermarkets, drugstores and other retail stores nationwide as well as on all leading ecommerce websites: Shopee, Lazada, and the PHILUSA Online Store.
MrsEneroDiaries is part of Mommy Bloggers Philippines community.
Mrs.Enero – Angel Enero is a former IT System Administrator and now a full-time SAHM to her #littleEneros. She's a domesticated / hands-on mom who loves baking and gardening.
MRSENERODIARIES blog is an online diary of Angel Enero. Formerly a travel blogger and now a lifestyle mommy blogger. Blogging about EAT. PRAY. LOVE. TRAVEL.