Over 10% or 190 million women and girls of reproductive age globally are affected by severe pain associated with endometriosis, a painful gynecological disease in which the lining of the uterus grows outside of it, and this burden affects more women in Asia. Yet misconceptions about endometriosis, such as extreme period pain, are something women still view as part of the norm– resulting in prolonged pain and delayed treatment.
Bayer Philippines, in collaboration with its partners from the Society of Endometriosis and Uterine Disorders (SEUD) and the Philippine Society for Reproductive Medicine (PRSM), calls for more conversations of care and action to eliminate pain associated with endometriosis by supporting the Asian Congress on Endometriosis (ACE) in the Philippines this year.
According to Dr. Angela Aguilar, OB-GYNE and ACE 2023 Congress President, these misconceptions create more barriers on why women do not consult their doctors. "There is an information gap associated with endometriosis and women continue to suffer in silence brought about by debilitating pain," she said. "This affects their daily activities, their productivity suffers at work and school– diminishing their quality of life."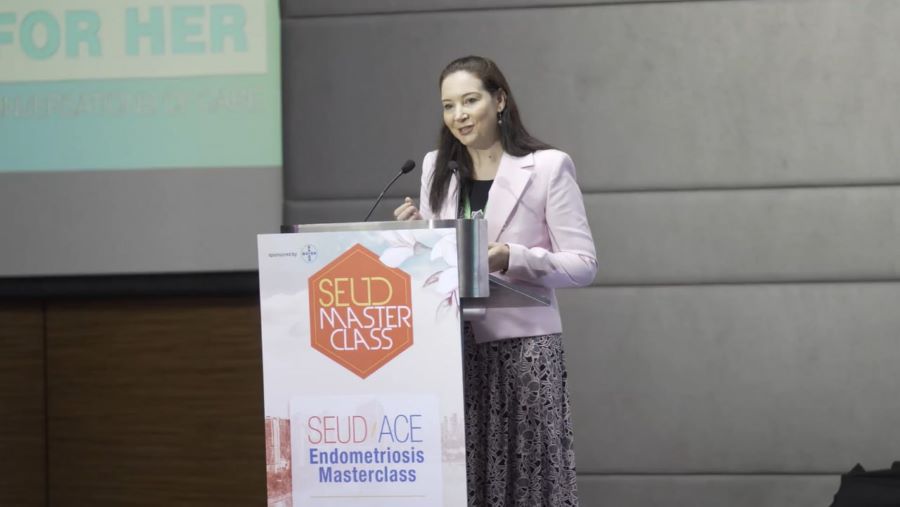 During the Asian Congress on Endometriosis 2023, Dr. Catherine Donovan, Head of Medical Affairs Asia-Pacific, Bayer Pharmaceuticals Asia-Pacific, emphasized that HCPs should initiate conversations of care among their patients for early detection of endometriosis. 
Importance of Early Diagnosis
"Endometriosis sometimes takes several years to be diagnosed, but with the Asia Consensus guidelines, it allows us to help HCPs tackle endometriosis by improving diagnosis and treatment standards of the condition in Asia, enabling them to create the best outcomes for their patients," said Dr. Catherine Donovan, Head of Medical Affairs Asia-Pacific, Bayer Pharmaceuticals Asia-Pacific. 
The consensus guideline "Clinical Diagnosis and Early Medical Management for Endometriosis: Consensus for Asia" details the recommended practices for caring for women with endometriosis. It emphasizes the role of non-invasive procedures in early diagnosis and treatment to allow for patient-centered care.
In an endometriosis masterclass held at the Marriott Manila Hotel, Bayer emphasized the importance of creating safe spaces for conversations on endometriosis to provide a multidimensional approach on patient care.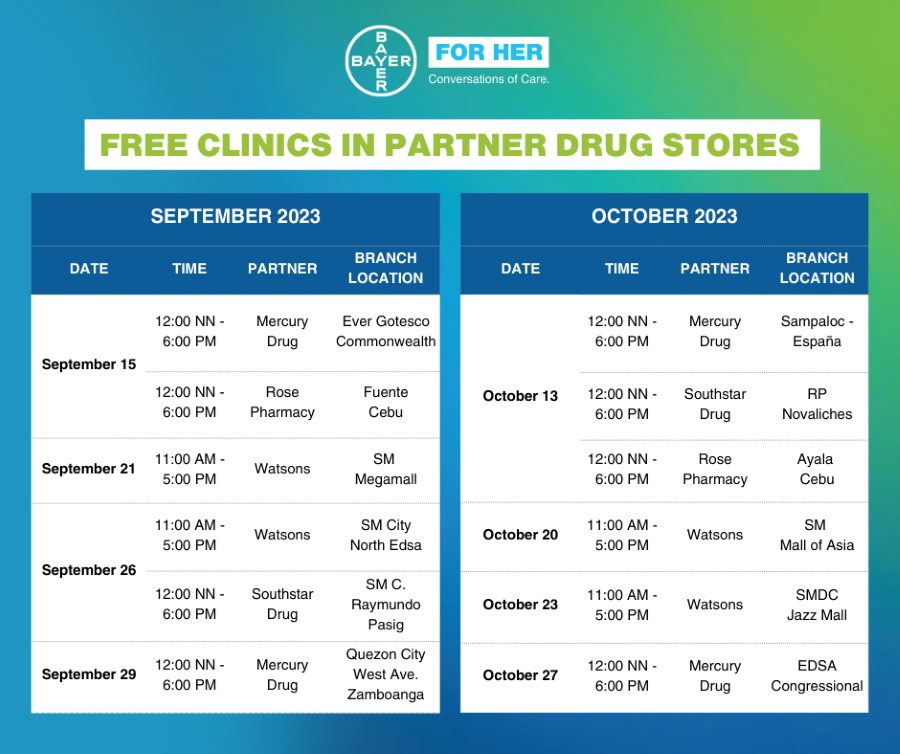 Seek medical help
Women should realize that pelvic pain accompanying periods are not normal. They should seek help to evaluate the cause of this pain. According to Dr. Aguilar, patients may undergo pelvic examination and imaging as appropriate. Pelvic pain may be due to endometriosis and experts in the field can discern if this is present.
Endometriosis is a chronic condition, but there are ways of managing the pain and preserving the woman's fertility as long as it is discovered early and handled competently. "Many patients respond well to medication and go back to their lifestyle with little to no pain", she added.
Working with multi sectoral partners and joining in the ACE 2023 in the Philippines is part of Bayer's core commitment in advancing innovative solutions for women's healthcare. With its recently launched Bayer For Her: Conversations of Care campaign, Bayer aims to raise awareness on women's health by normalizing discussions on what is considered taboo topics in the country such as menstrual issues and endometriosis.
To help more women make informed choices about their own bodies and seek expert advice on reproductive health, Bayer For Her has an ongoing series of free pop-up consultation clinics at selected Mercury Drug, Southstar Drug, Rose Pharmacy, and Watsons until October 2023.
For more information about the free consultation clinics or signs and symptoms of endometriosis, visit Bayer Philippines' Ask Mara Facebook page. 
Mrs.Enero – Angel Enero is a former IT System Administrator and now a full-time SAHM to her #littleEneros. She's a domesticated / hands-on mom who loves baking and gardening.
MRSENERODIARIES blog is an online diary of Angel Enero. Formerly a travel blogger and now a lifestyle mommy blogger. Blogging about EAT. PRAY. LOVE. TRAVEL.