Global insurance leader Allianz recently released its full-year financial results for 2022, announcing a record-breaking €152.7 billion (₱8.92 trillion) in total revenues. This marks a growth of 2.8%, coming from €148.5 billion (₱8.67 trillion) in 2021.
"Our performance is the product of thoughtful design, reliable execution, relentless simplification, and disciplined capital management," said Oliver Bäte, CEO of Allianz SE. "In an unpredictable world with growing risks and societal imbalances, we are proudly demonstrating our ability to leverage the benefits of Allianz's scale for our customers, our employees, and our shareholders."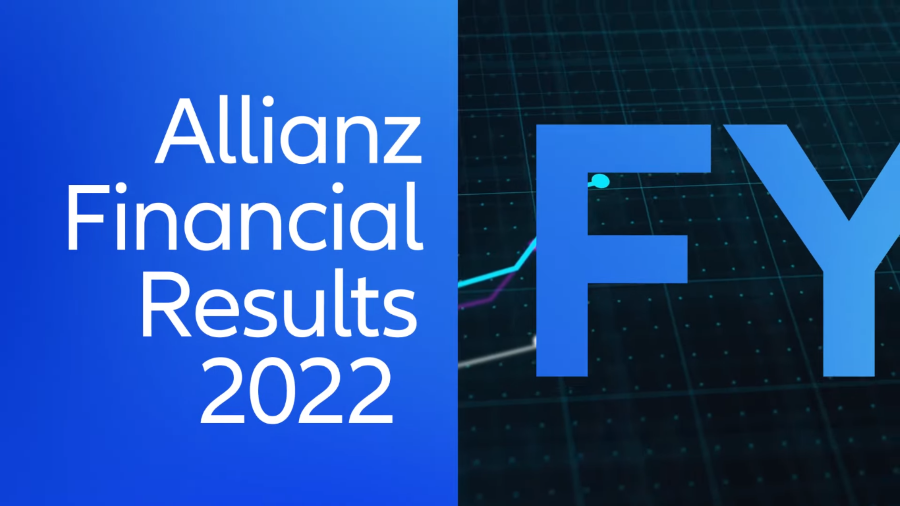 The insurance giant further noted a total growth of 5.7% in operating profit, from €13.4 billion (₱782.5 billion) in 2021 to €14.2 billion (₱829.2 billion) in 2022, driven by excellent performance in Property and Casualty and Life and Health. Allianz made a strong €6.2 billion (₱362.1 billion) and €5.3 billion (₱309.5 billion) in operating profits for both business segments respectively.
"The numbers are outcomes of what we do with our clients, and last year was the year when we had the highest number of customer satisfaction ever," Bäte added. "People are looking for institutions they can trust, and Allianz is booming. With our record results, Allianz has consolidated its position as one of the world's largest, most resilient, and trusted global financial institutions."
Allianz similarly saw a remarkable 17% increase in total operating profit in Asia, amounting to €674 million (₱39.4 billion). Life and Health operating profit soared 20% higher to €532 million (₱31.1 billion), while Property and Casualty rose by 8%, or €141 million (₱8.2 billion).
"Asia as a region has always been synonymous with boundless promise, potential, and opportunity," said Anusha Thavarajah, Regional CEO of Allianz Asia Pacific. "Our strategy to focus on distribution and customers through delivering the best in digital, products, and services has resulted in a strong and resilient performance amid difficult market conditions."
Allianz Asia Pacific's achievements were underpinned by its strategy to focus on strengthening its distribution capabilities and leveraging the strength of the Allianz brand to build unrivaled propositions. The integration of sustainability enhances the value proposition for its customers and ensures that it consistently meets their needs in the evolving landscape of the insurance business.
"These results would not have been possible without the dedication, talent, and commitment of our employees," said Thavarajah. "As we look to the year ahead, we will continue to place our focus on our customers and our people to strengthen our presence as a leading player in all our markets across Asia."
The Allianz brand also continues to see strength in growth and market presence in the Philippines. Allianz PNB Life was ranked 3rd in terms of Gross Written Premium, or the total premium income earned, and New Business Annualized Premium Equivalent (NBAPE), or new sales attained within a specific period, in the Philippine Insurance Commission's Quarter 3 performance report for 2022. As of December 2022, Allianz PNB Life achieved an 18% increase in NBAPE, or ₱3.7 billion.
"Our successes are the result of a joint effort of the people at Allianz," said Allianz PNB Life President and CEO, Alexander Grenz. "Because of their hard work, resilience, and dedication to excellence, Allianz PNB Life is able to stay true to its purpose of securing the future of Filipinos, as well as bring sustainable solutions to our customers and giving them confidence to face tomorrow's challenges."
Since 2019, Allianz has been recognized as the number one insurance brand in the world. As a leading insurance provider, Allianz PNB Life's products and services are designed to meet the lifetime financial planning, wealth accumulation, and well-being aspirations of Filipinos. For more information, please visit www.allianzpnblife.ph.
Mrs.Enero – Angel Enero is a former IT System Administrator and now a full-time SAHM to her #littleEneros. She's a domesticated / hands-on mom who loves baking and gardening.
MRSENERODIARIES blog is an online diary of Angel Enero. Formerly a travel blogger and now a lifestyle mommy blogger. Blogging about EAT. PRAY. LOVE. TRAVEL.