Whether you're single but not going solo, in a committed relationship, or just happy and in love with the fam, SM Supermalls will give you the sweetest Valentine's Day ever!
SM Supermalls has got a slew of activities coming up for you from February 1 to 14. So if you are looking for ways to celebrate the sweetest valentine, look no further because SM Supermalls' gotchu!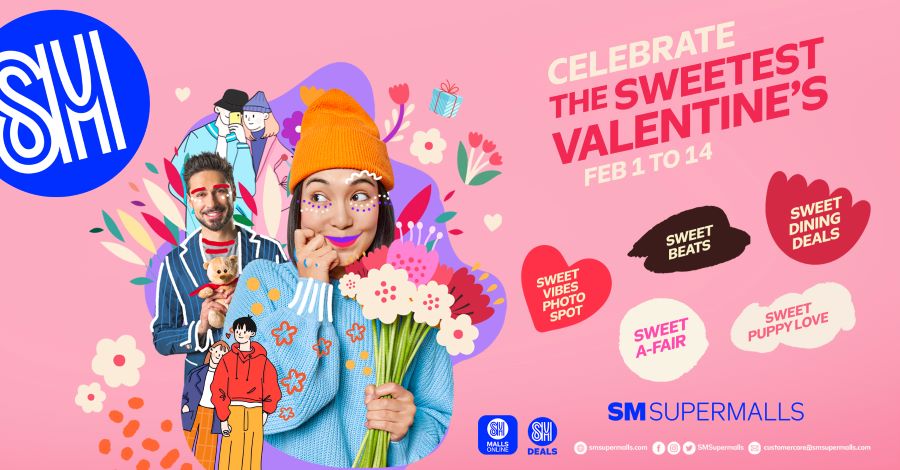 Keep the love burning with the sweetest dining deals
They say food is the way to a man's heart. So why not treat your SO to a sumptuous dining experience? With hundreds of restaurants to choose from, SM got lotsa lovin' vibe to share and the sweetest dining deals to offer. Plus, there are very cute dining spots and IG-worthy outdoor hubs to dine into. But if you want a more romantic ambiance, there are also alfresco spots available for you!
Self-love is the best kind of love
Experience the euphoria of self-love at your favorite SM mall when you gift yourself with a few pampering items. From skin care packages and discounts on fashion items to solo dining promos, SM will definitely shower you with tons of sweet self-love deals to enjoy a love-filled month.
Sweets for your sweet at the Sweet A-fair
What's Valentine's Day without a Sweet A-fair? If you're looking for the sweetest Valentine's gifts, there's no need to scour far and wide just to get them. Check out SM Supermalls' pop-up bazaar and get your hands on sweet items like chocolates, cakes, and other treats to spoil your loved ones.
Dance to sweet beats and retro nights
This season of love, give your fangirl/fanboy self a sweet reward at the mini-concert held every weekend from February 1 to 14. Your favorite DJs and Tiktok artists will play beats from the 1980s to the 2000s so be there and catch their one-of-a-kind performances.
Make room for Sweet Vibes only!
Everyone deserves a special someone who can take good IG photos. But if you don't have one, it's A-ok. You can grab your friends and capture the love at the Sweet Beats Stage or at the V-day installations that will surely make this year's heart's day extra memorable for you.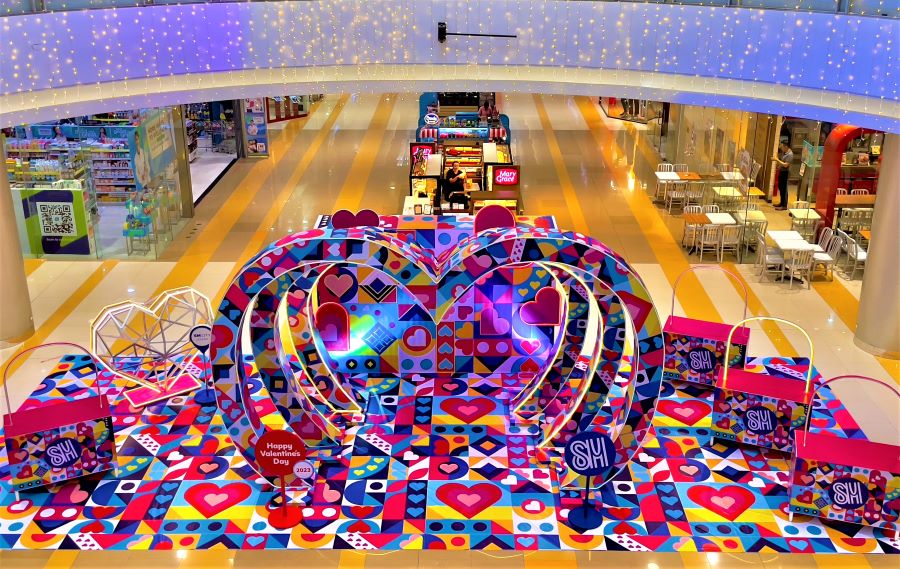 Kiss and Treat at the furry kissing booth
Let your furry friends sashay away in Valentine's Day-inspired costumes at the activity center and get a chance to win amazing prizes.
Or, if you don't have pets to flex, you can still experience sweet puppy love. Check out SM Supermalls' cutest and sweetest Kissing Booth featuring trained dogs. And the best part is, it's absolutely free!
Nothing says "sweet valentine's day" like shopping, dining, and getting entertained at SM Supermalls. So come and celebrate the sweetest Valentine's at your favorite SM mall!
For more sweet V-day ideas, visit www.smsupermalls.com or follow @smsupermalls on social media.
Mrs.Enero – Angel Enero is a former IT System Administrator and now a full-time SAHM to her #littleEneros. She's a domesticated / hands-on mom who loves baking and gardening.
MRSENERODIARIES blog is an online diary of Angel Enero. Formerly a travel blogger and now a lifestyle mommy blogger. Blogging about EAT. PRAY. LOVE. TRAVEL.