Last October 2021, Sharp Philippines launched an online contest in celebration of its 40th year Anniversary, wherein contestants went through a series of online tasks from posting photos and creating videos using their Sharp products. Sharp received numerous participants and through the course of the competition, it was narrowed down to Top 40 semi-finalists. After rigorous evaluation by the Sharp Team, they were able to determine the top 5 finalists. The five finalists were Joana Mesyl Saligumba, Iris Acosta, Pablo Rico Guevarra, Rose Ann Alejandro, and David Natividad.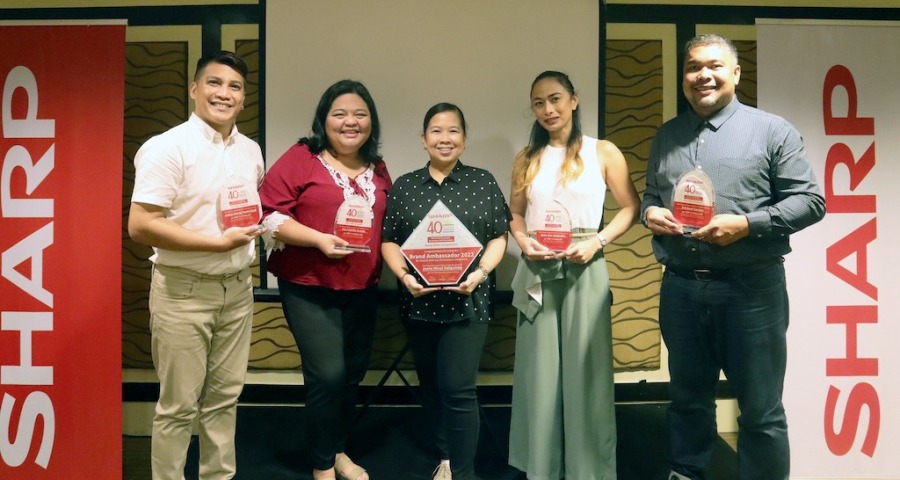 Sharp Philippines announced Joana Mesyl Saligumba as Sharp's newest brand ambassador last May 18, 2022 at the B Hotel in Alabang. She passionately posted photos and videos of Sharp products and how it impacted her life and her family.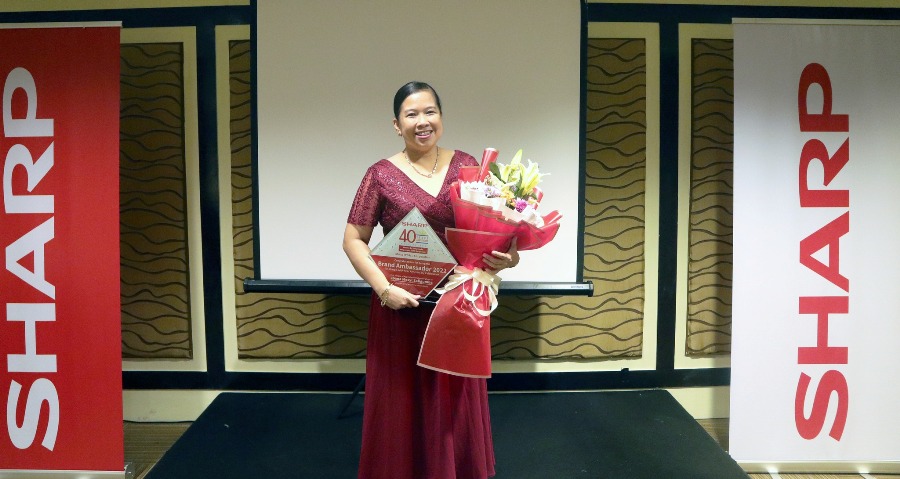 During the final round, Joana proved that she deserves to be the next Sharp Brand Ambassador. With her enthusiasm and passion for continuously endorsing Sharp to her current followers and to the public, she aims to continue uplifting the lives of Filipinos through the promotion of Sharp products.
The grand winner received P100,000-worth of Sharp appliances and an exclusive one-year Sharp Brand Ambassador Contract.
"It was indeed a very meaningful journey with my ka40's & Sharp Philippines. I'm equally excited to say cheers to another fruitful experience as I now take the task of being your real-life Sharp Brand Ambassador for a year. Aja!," Joana shared online.
As a Mom of four, she has proven that her love for her family is like nothing else in the world. She provided a balanced lifestyle with the help of owning reliable Sharp products. Joana is a full-time mom and entrepreneur and is a solid user of Sharp products. Being the ambassador, she will be taking on an exciting journey sharing more mommy tips and practical advices using products of Sharp.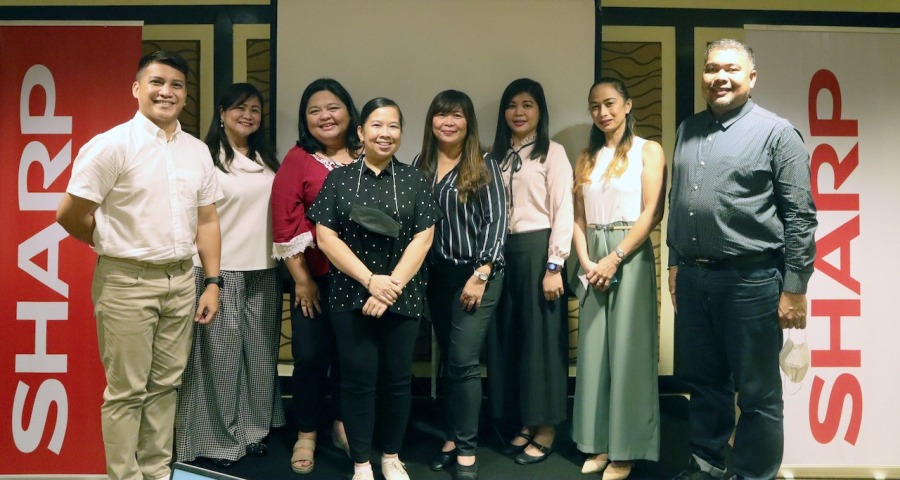 Celebrating milestones
Sharp Philippines would also want to convey heartfelt appreciation to everyone who took part in the Search for the Real Life Sharp Brand Ambassador Contest. Sharp team is thrilled to share this milestone with its continuous celebration of 40th year anniversary. 
Now, Joana is set out to officially endorse Sharp products. She will be releasing a series of video and photo contents that everyone can look forward to. Aside from digital platform, she will also be seen on some of the Sharp events in the future.
For more updates with the newest Sharp Brand Ambassador and Sharp's upcoming promotions and events, make sure to like and follow Sharp's official Facebook page.
Mrs.Enero – Angel Enero is a former IT System Administrator and now a full-time SAHM to her #littleEneros. She's a domesticated / hands-on mom who loves baking and gardening.
MRSENERODIARIES blog is an online diary of Angel Enero. Formerly a travel blogger and now a lifestyle mommy blogger. Blogging about EAT. PRAY. LOVE. TRAVEL.