The 31st Southeast Asian Games (SEA Games) is here and it has already sparked Filipino pride and awakened our inner athletes. Whether you know it or not, there's an inner athlete in all of us. Some are just lucky enough to have found the right sports for them, while others are still looking. If getting in the sports industry has always been a dream, it's important to note that everything starts with what and how you eat.
"Health and nutrition play a vital role in the performance of every athlete or any individual who is active. Having a balanced and healthy eating pattern not only provides all-day energy, but also helps build strength for optimal performance during training and competitions," says Ajinomoto Philippines Corporation Executive – Science Communication Deborah Fajarda, RND.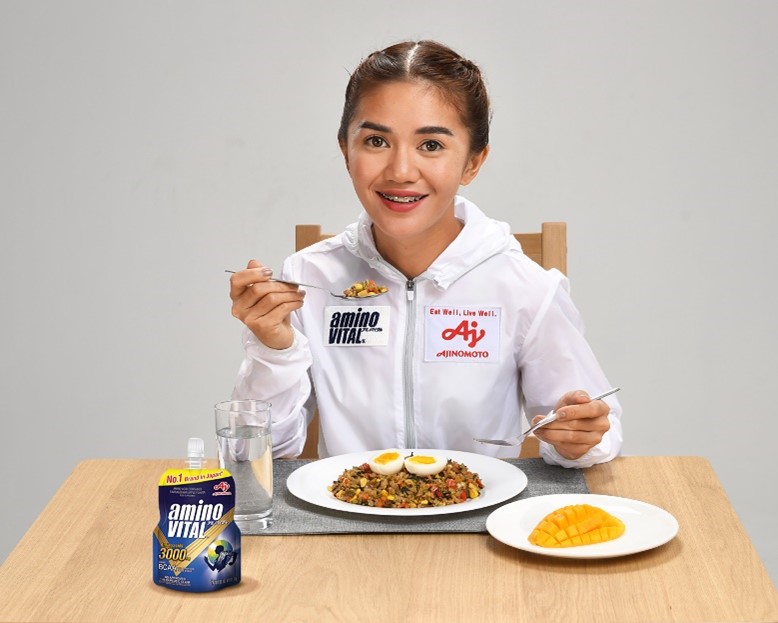 Since 2003, building on its expertise in Amino Science, Ajinomoto Co, Inc (AJICO) has been working on the Victory Project® to support the conditioning of top-level athletes in Japan and conduct nutritional support activities by utilizing the power of amino acids. The project included the distribution of aminoVITAL® products and promotion of the Winning Meals Kachimeshi® program. Ajinomoto's Kachimeshi® ("Winning Meals") concept aims to support elite athletes in building winning physiques for optimum performance.

Since 2018, The Victory Project has been rolled out in 6 Ajinomoto Group Companies in ASEAN region, one of which is Ajinomoto Philippines Corporation (APC) Group. APC Group imparted Winning Meals Kachimeshi® support to Philippines' top Karate athlete Ms. Junna Tsukii who won gold medal in the women's kumite 50 kg event at the last 2019 SEA Games.
The goal of Kachimeshi® is to achieve proper nutrition with easy-to-cook delicious meals that are fit for your fitness goal, whether you need a high calorie-high protein diet, or low calorie-high protein diet. Partnered with aminoVITAL® Jelly Drink, a branched-chain amino acid supplement drink, which helps in muscle recovery and reduce fatigue among people who are engaged in strenuous physical activity.
Ariana Evangelista's Winning Meals
APC is proud to sponsor a Filipino athlete vying to bring glory to the country in the ongoing 31st SEA Games. This athlete is Ariana Evangelista, a four-time mountain bike national champion and two-time Asia MTB Overall champion. Evangelista's prospects of winning looks promising, poised to bring home more medals for the country.
Here are some of the dishes in Ariana's Kachimeshi Winning Meal plan: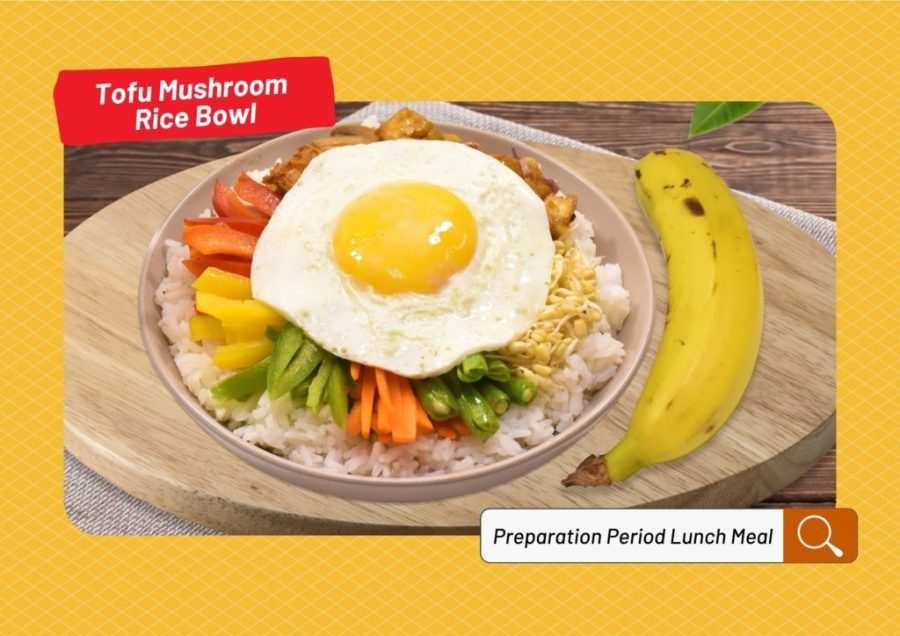 Tofu Mushroom Rice Bowl 
Rich in protein, this dish is packed with health benefits, including the ability to help build muscles. Naturally rich in umami flavor, ingredients such as Shiitake Mushroom and SARSAYA® Oyster Sauce keeps this dish delightfully delicious, making it an ideal meal for any time of the day. View the full recipe here: Tofu Mushroom Rice Bowl Recipe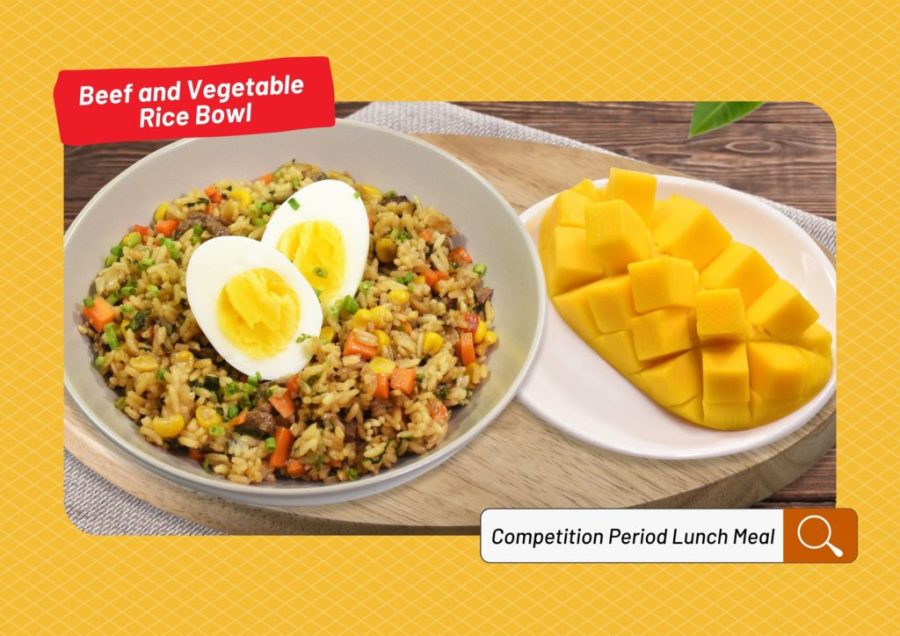 Beef and Vegetable Rice Bowl 
An easy-to-cook meal, this dish featured flavored rice, mixed with seasoned beef and veggies all in one pot. Topped with a serving of boiled eggs, it's another protein-rich meal that your lean muscle will thank you for. For the full recipe, click here: Beef and Vegetable Rice Bowl Recipe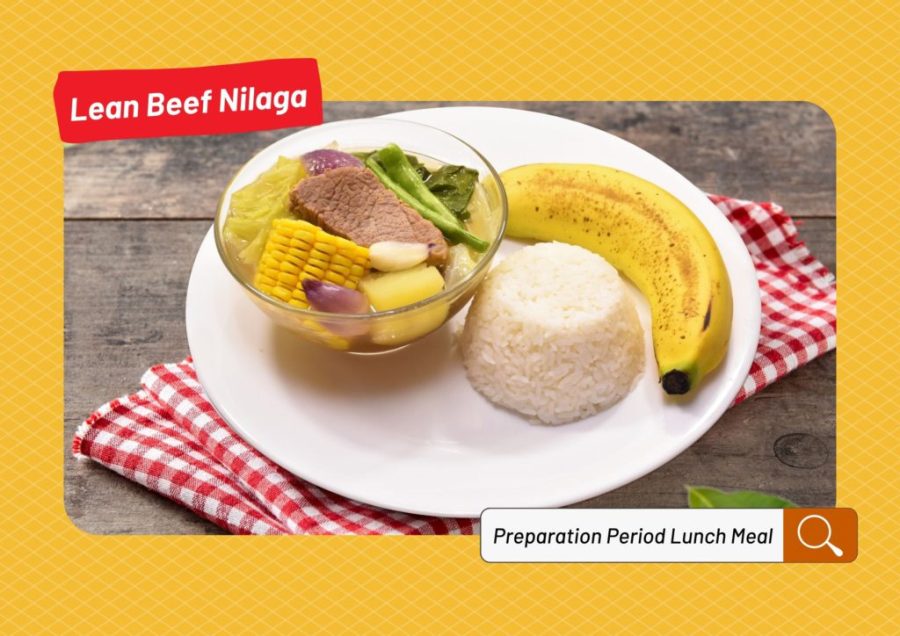 Lean Beef Nilaga 
A Filipino favorite, this soup has all the nutrition you need (excellent source of protein!), thanks to the lean beef and the veggies. Perfect as a pre- or post-workout meal, it's a filling and hearty dish that is also considered as a comfort food by many. To get the full recipe, click here: Lean Beef Nilaga Recipe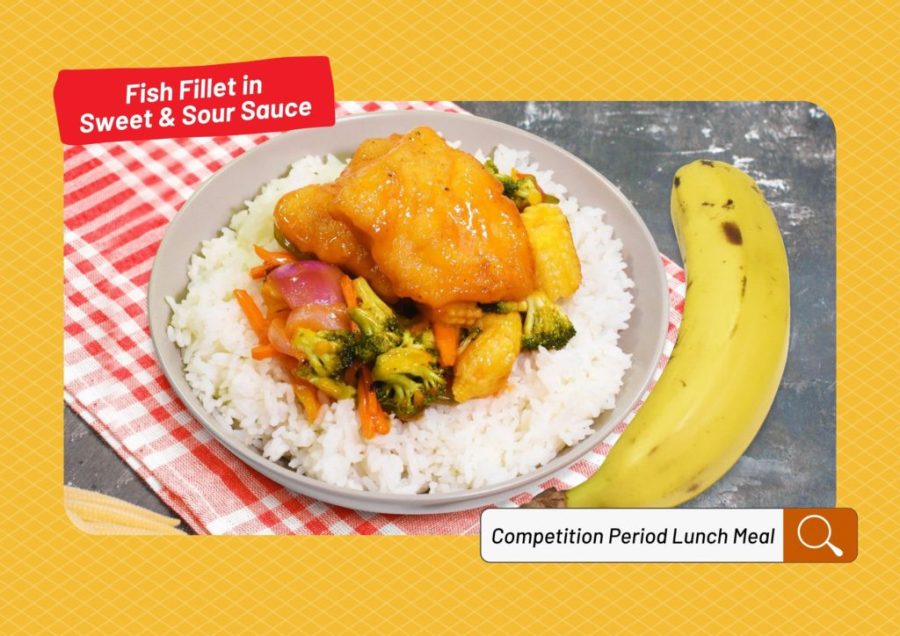 Fish Fillet in Sweet and Sour Sauce 
The great thing about fish is that it is packed with protein, but not the calories. In this recipe, the fish is the centerpiece, brought to life by a dose of sweet and sour sauce, which adds a different level of yum to the dish. Check out this easy-to-do meal: Fish Fillet Recipe
"This Winning Meal nutrition support to Ariana will be provided even after the SEA Games to ensure her optimum performance for all her other competitions. And beyond helping athletes achieve victory in their games, we, at Ajinomoto, also believe that the concept of Kachimeshi® or Winning Meals is also helpful to any Filipino who would simply like to achieve success in their own health and nutrition," says Fajarda.
The Winning Meals initiative is part of APC's efforts to fulfill its brand promise- Eat Well, Live Well. By providing recipes that aim to help both athletes and Filipinos achieve their goals, the company hopes to promote a wellness-centered lifestyle. For those seeking easy-to-cook healthy foods that cater to your nutrition goals, visit Ajinomoto's Cookmunity page.
Disclaimer: All meal recommendations above are provided as initial guide. Further consultation with a sports dietician is warranted to take into account many other factors such as, but not limited to, the athlete's body composition, duration, and intensity of both training and competition, as well as the class of sport of the athlete.
Mrs.Enero – Angel Enero is a former IT System Administrator and now a full-time SAHM to her #littleEneros. She's a domesticated / hands-on mom who loves baking and gardening.
MRSENERODIARIES blog is an online diary of Angel Enero. Formerly a travel blogger and now a lifestyle mommy blogger. Blogging about EAT. PRAY. LOVE. TRAVEL.