The world of investing may seem scary at first – but don't worry! Many parents, including moms like yourself, are succeeding in personal finance and investment. As long as you don't take extreme risks, investing can be a safe and rewarding activity.
In fact, you and your kids should learn the basics of investment together for this important reason: investing is the best way to build wealth. Fortunately, there are now a lot of websites and even blogs that share information about investment basics, and the very first step is to become regular savers.
No person can ever build wealth if they haven't made saving a lifetime habit and commitment first. So before you teach your kids about investment, make sure that they learn about the basics of money management first. Registered financial planner Fitz Villafuerte gives a simplified guide to teaching your kids these skills.
If your child is old enough to be receiving an allowance, then it's time to have them open their own savings account. This gives your child the learning opportunity–and develops their confidence–to maintain savings under your guidance.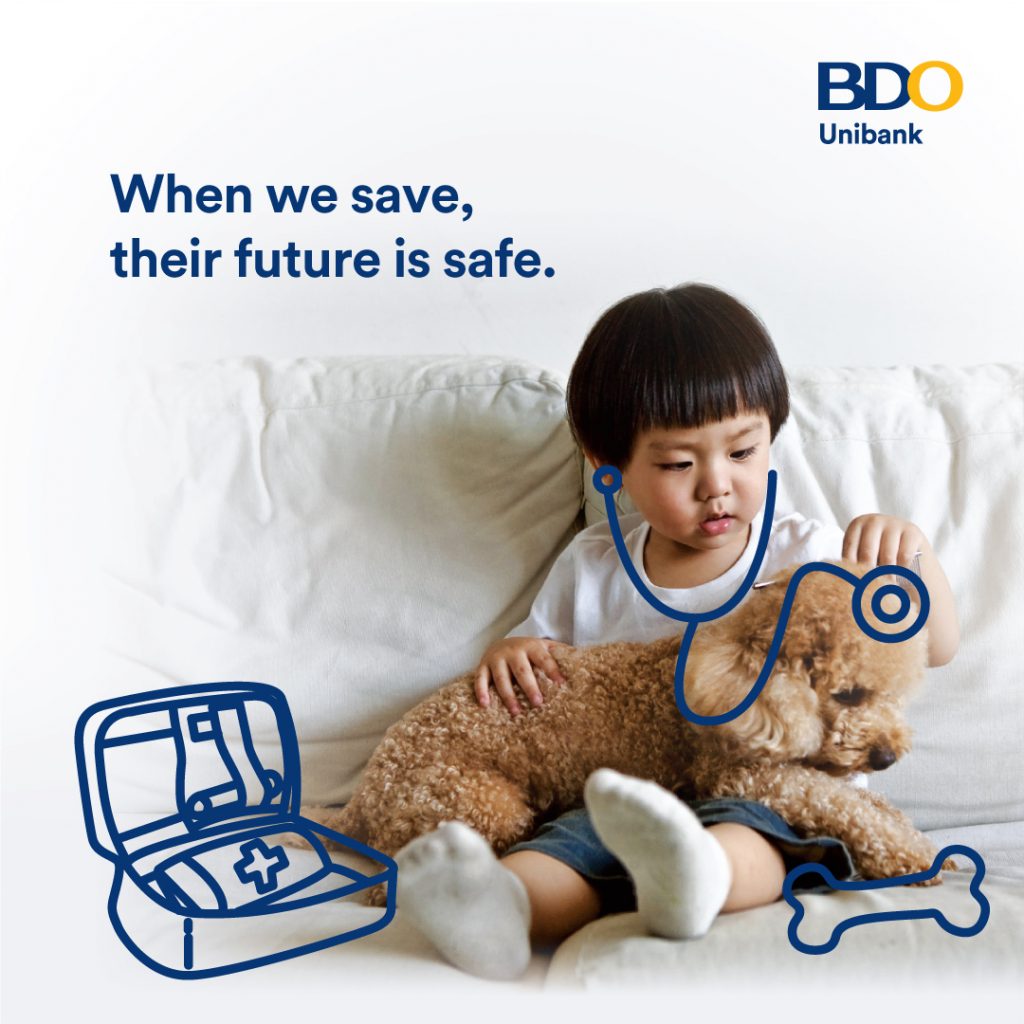 For this, you can try out BDO Junior Savers, a savings account just for kids til 12 years old. It has an affordable initial deposit and a low maintaining balance [Click here for more information: https://www.bdo.com.ph/personal/accounts/peso-savings-account/junior-savers].
Once your child has their BDO Junior Savers account, you can make it easier for yourself to teach him or her the habit of saving through the Junior Savers Plan. Using your BDO Online Banking Account, you can schedule regular money deposits to your child's account, customized based on your preferred schedule and preferred amount for automatic transfer.
Start raising your kids to be savers and wealth builders now – it's the best way to protect their future.
Mrs.Enero – Angel Enero is a former IT System Administrator and now a full-time SAHM to her #littleEneros. She's a domesticated / hands-on mom who loves baking and gardening.
MRSENERODIARIES blog is an online diary of Angel Enero. Formerly a travel blogger and now a lifestyle mommy blogger. Blogging about EAT. PRAY. LOVE. TRAVEL.